WowBee DragonFly
-------------------------------------
Go to Japanese Page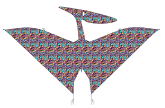 VTR 1
(You Tube)                                      
VTR 2
(You Tube)                                      
VTR 3
(You Tube)                                      
VTR 4
(You Tube)
| | | |
| --- | --- | --- |
| width | 41.0 | cm |
| length | 32.0 | cm |
| Total flight weight  | 25.0 | g |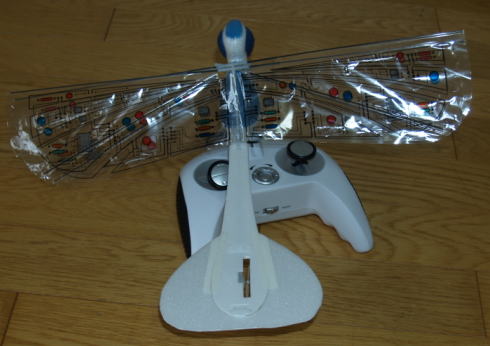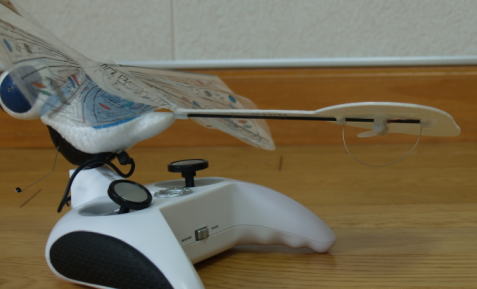 Receiver: 27MHz
Battery: Lipo ?mAh
Control: 2CH (a motor, a rudder-propeller)
In normal body, when I put up the power, Dragonfly fly downward.
Then I added the Depron board (2mm thick) to the tail, and let tail assembly areas increase.
By this, Dragonfly came to rise when I gave power..
If skills is obtained more, you can enjoy enough flight performance in a room.