Ornithopter and Ultra small airplanes  by Kazuhiko Kakuta  

             2007/6/1 2008/12/07 2009/5/26 2009/8/26 2010/1/24UP 
-------------------------------------
Go to Japanese Page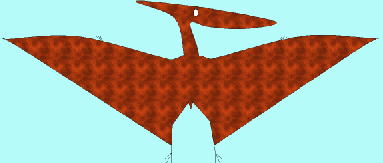 from 2011/1/26
Since childhood, I had adoration toward flying in the sky. I like birds and do not get tired of looking at a flying figure of a black kite. In elementary school days, I was deep in a paper airplane. At the time of junior high student, I flew a radio control airplane for the first time, but the airplane crashed by the first flight. It was continuation of a crash afterwards.
I became a doctor, and I got possible to spend money freely and came to let at last you fly in a model helicopter somehow. However, it required the part purchase, adjustment and money and time abundantly and gave up the helicopter. I have been tired when I fly a too fast model airplane.
So I arrived at gliders. In particular hand lunch gliders are small and are hard to be broken even if I fall, and repair can immediately even if broken. A small hand lunch glider I forecast wind, and to fly is pleasant. I can fly it in a park nearby.
In winter, 2005, there was broadcast of
Indoor Plane of Mr. Koichi Tanaka
by the NHK eagerness times. I watched this, and I enlarged a dream to the ultra small radio control airplane which could fly indoors. I run about for study, the material gathering immediately and make No.1 airplane of 3g in weight (Indoor 1).
I made No.2 airplane (Indoor 2), and I was captivated by
a ornithopter of Mr. Takahashi
.
I made an ornithopter (butterfly 1).
While I made it, it flashed when an ultra small pteranodon of radio control (Pterosauria) might be made by this method, and I investigated documents of a pteranodon.
I found documents about
detailed flight of a pteranodon
and started a reading, production.
I did various trials in Pteranodon 1, but it does not fly well, and I learn it from failure and make Pteranodon2. And I make smaller Pteranodon3.
Now I am making Pteranodon5 which had a near flight system to a more real pteranodon afterwards. I have a dream to fly Pterosauria.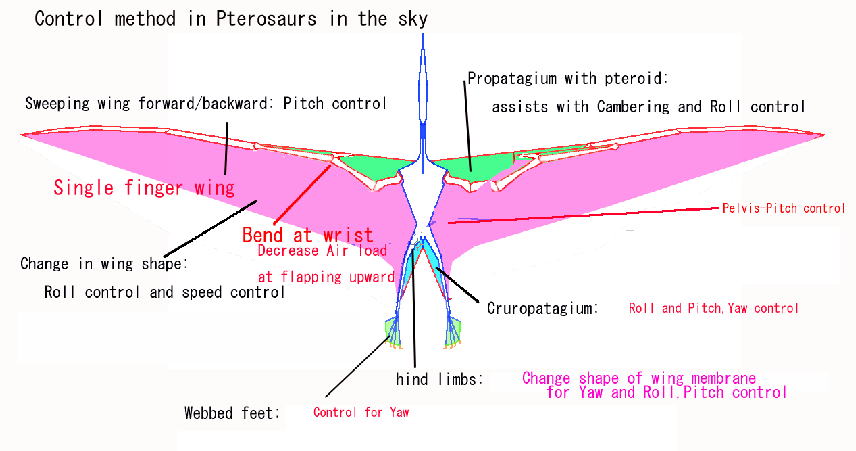 References: The Pterosaurs: From Deep Time by Unwin, David M 2005
I want to show it to allergic children (my pacients). However, I do not get that time in medical examination and treatment. Thus I put the appearance that pteranodons fly in HP.
When you click an image, a detailed page opens.
There is a video of a flight (VTR).
**********************************************
Click hear for the latest VTR of YouTube

**********************************************
Facebook
**********************************************
Kazu Ornithopter 3D printing Parts Shop 2013/5/19UP

Request site for production of Kazu Ornithpter
----------------------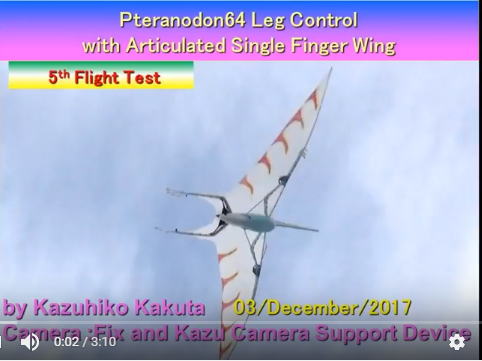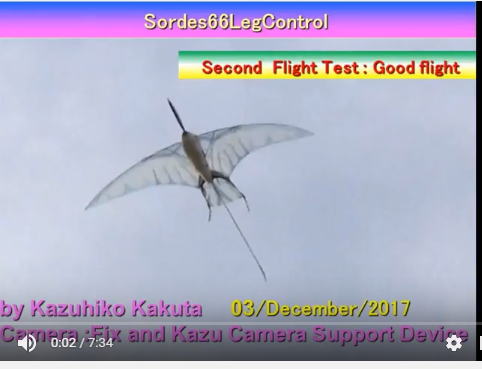 Sinopterus67LegControl : Second Flight Test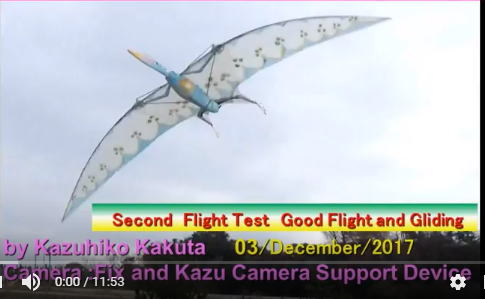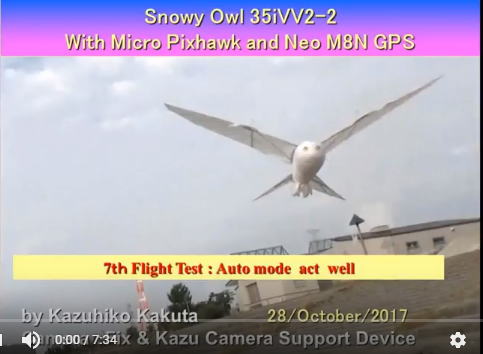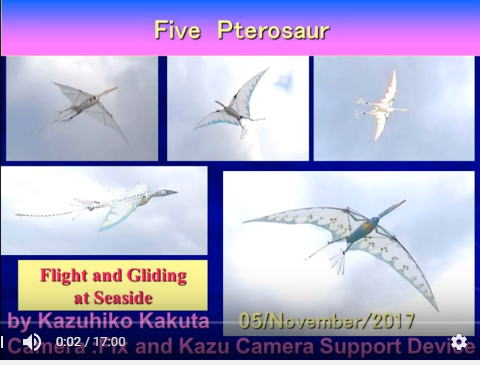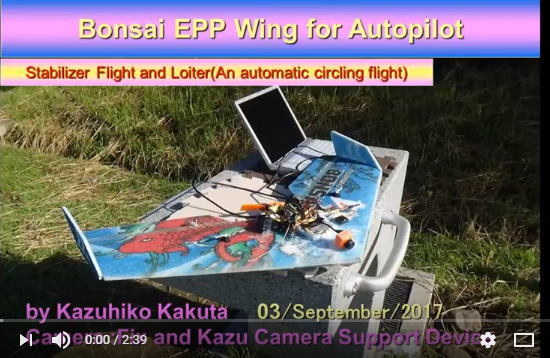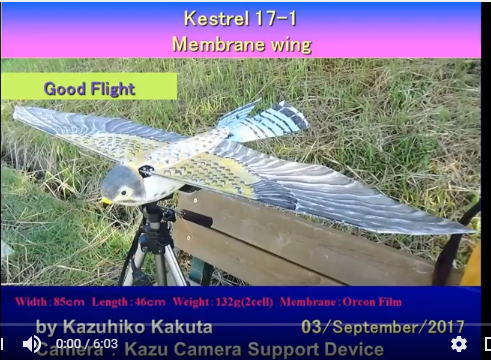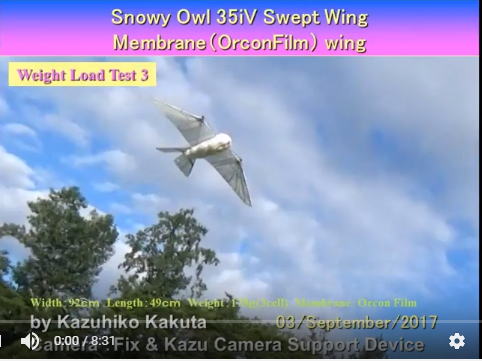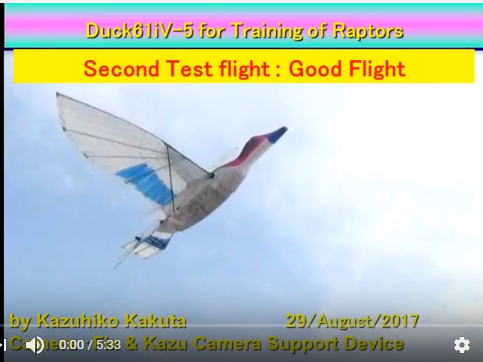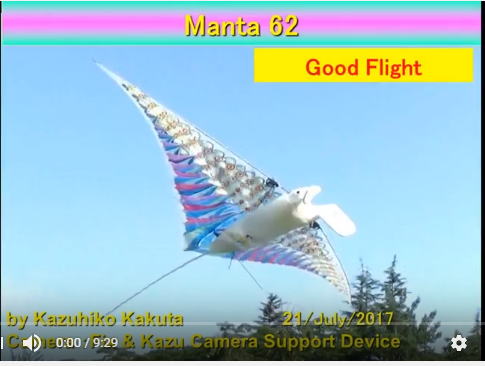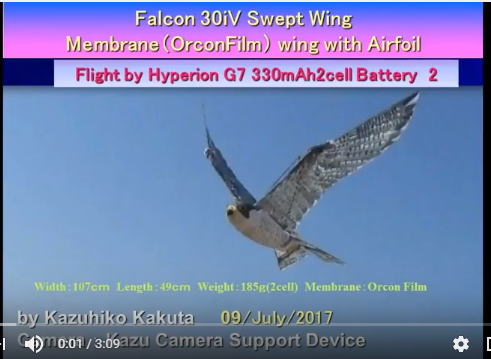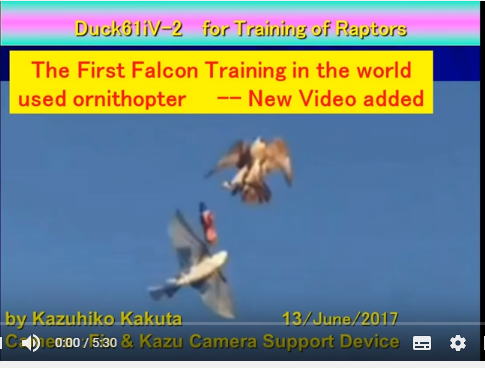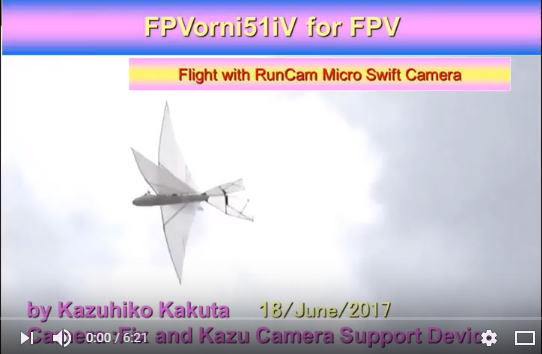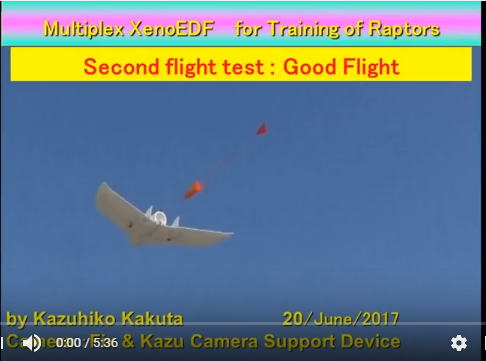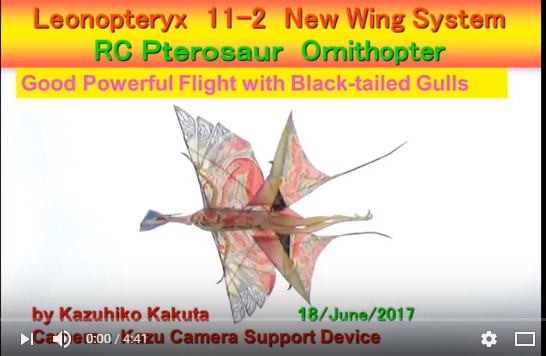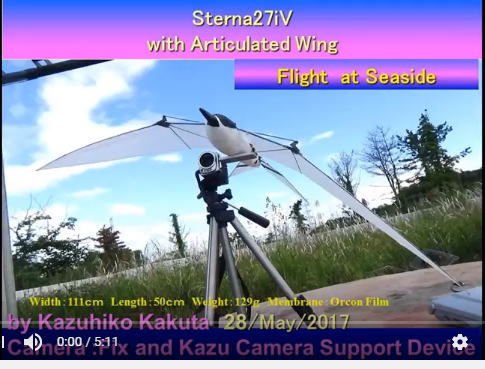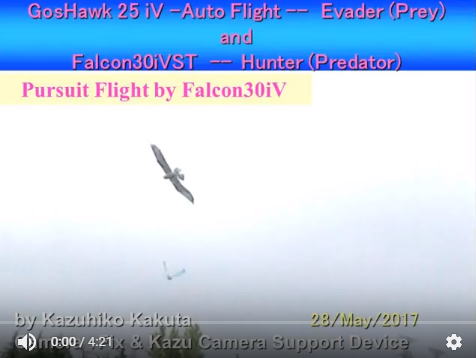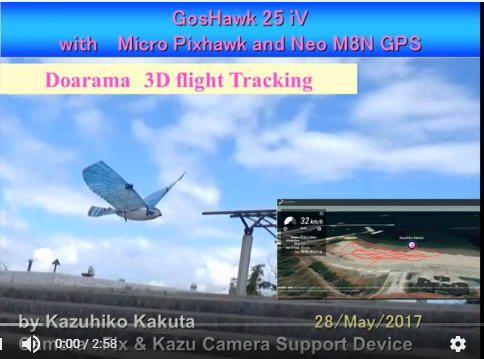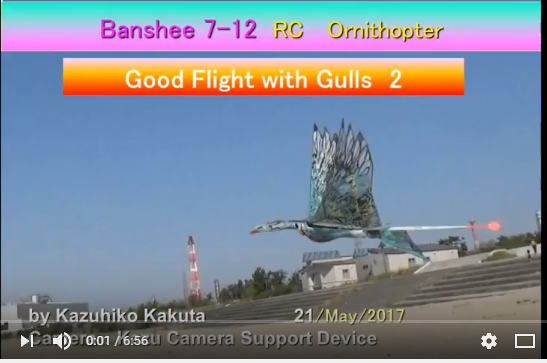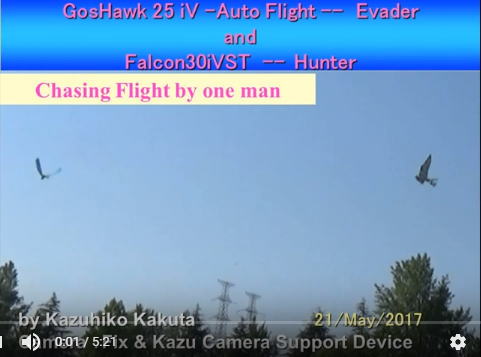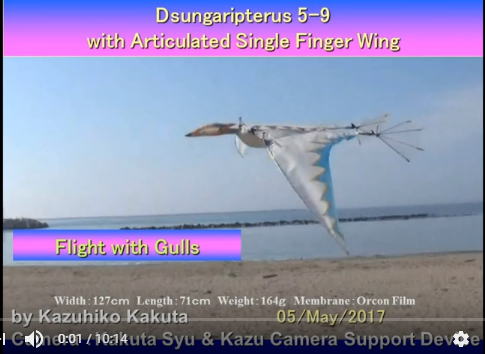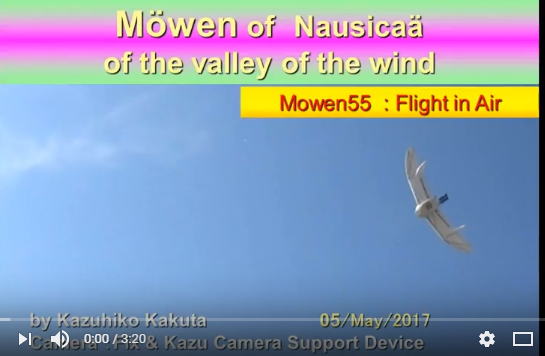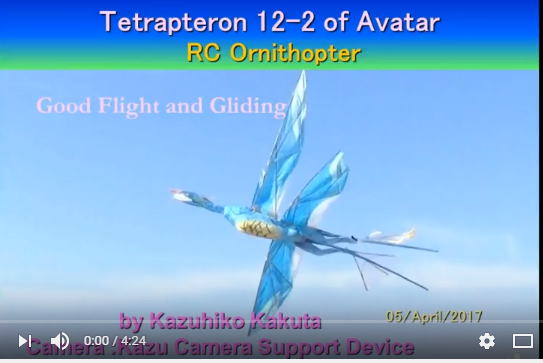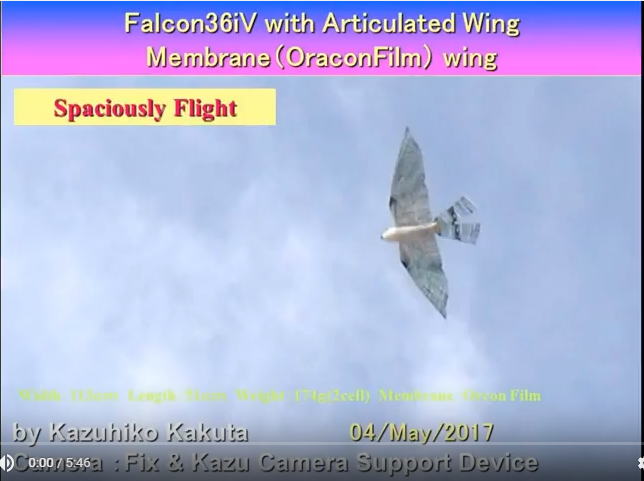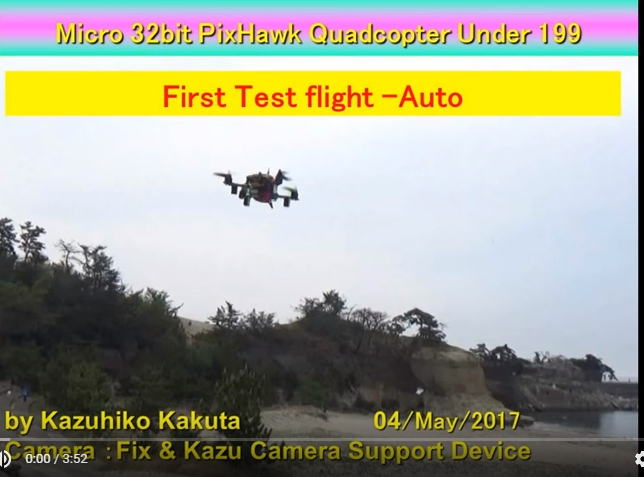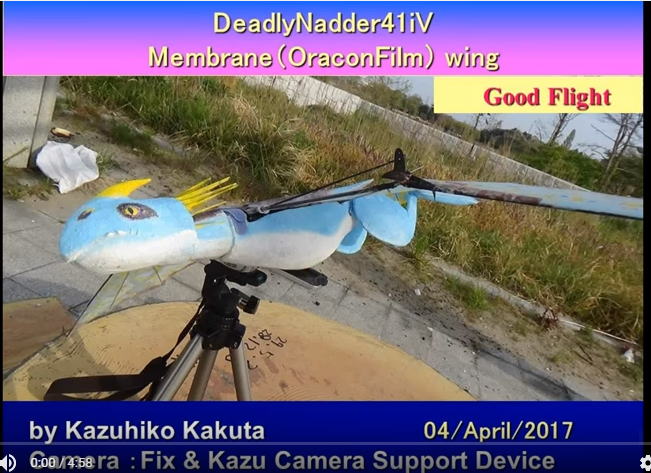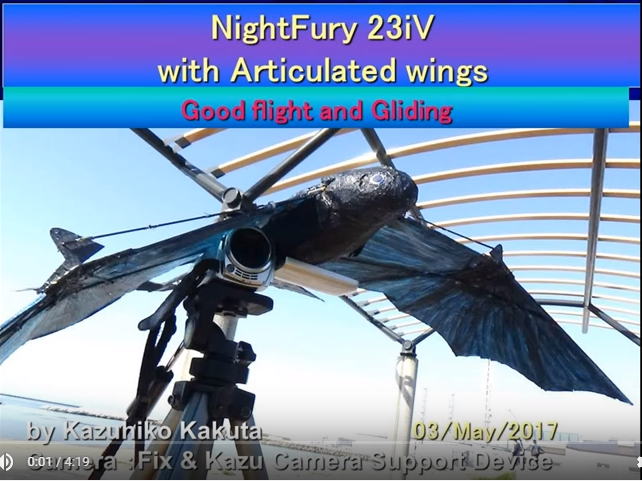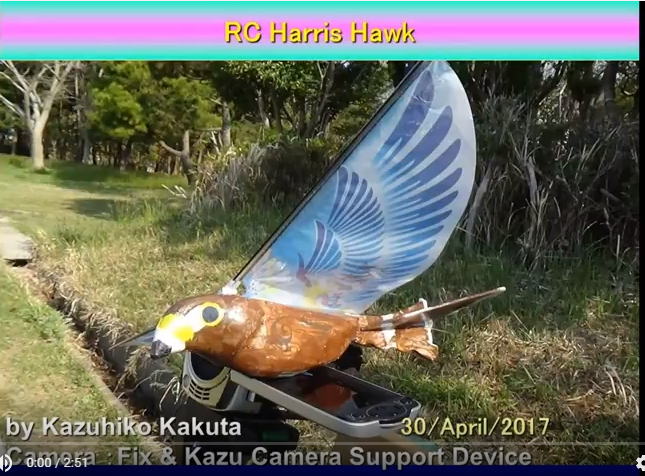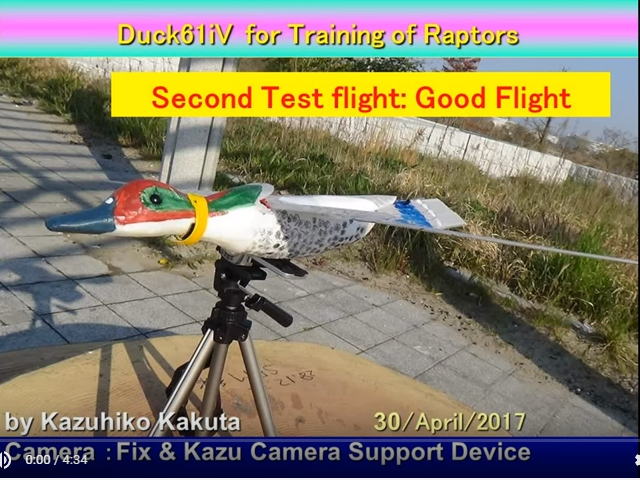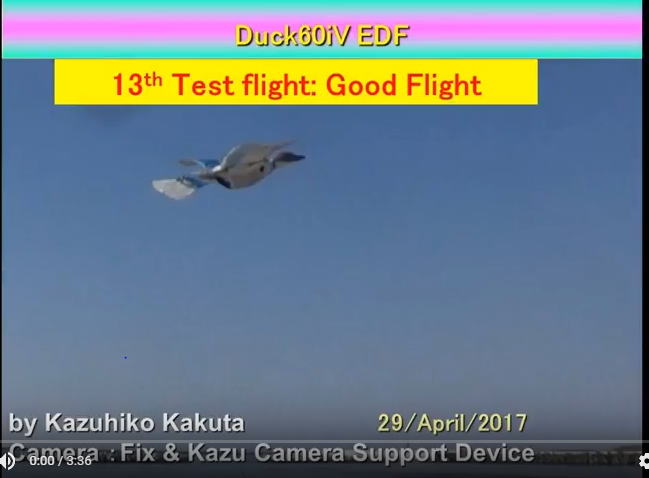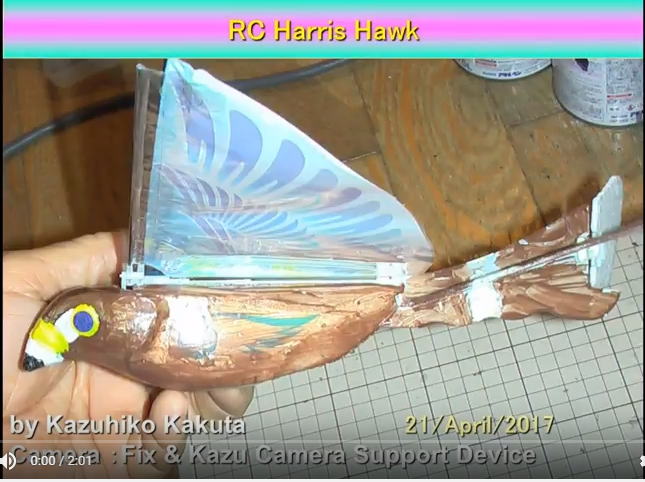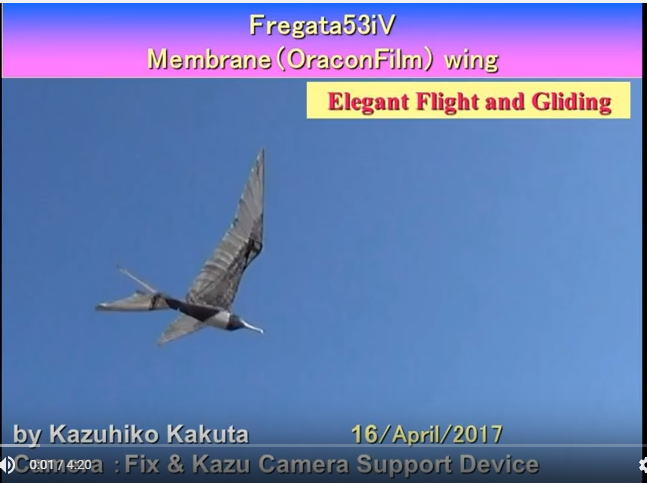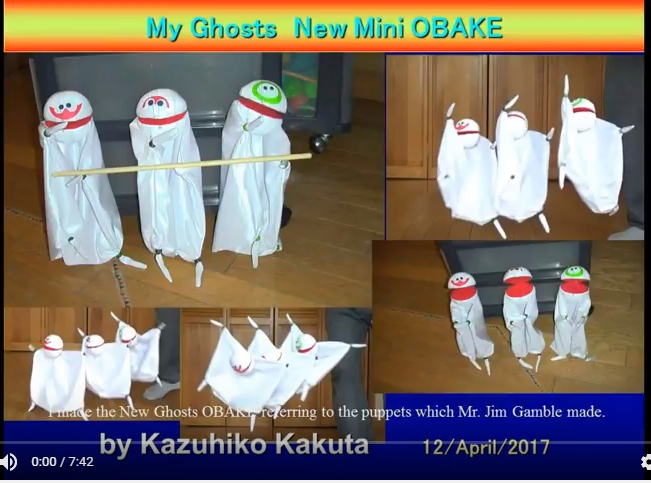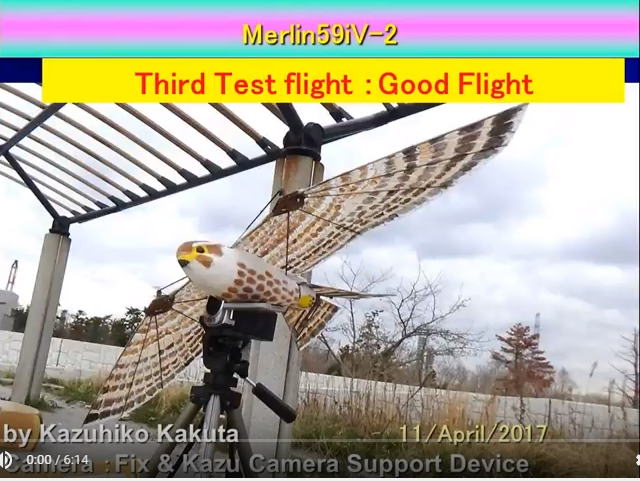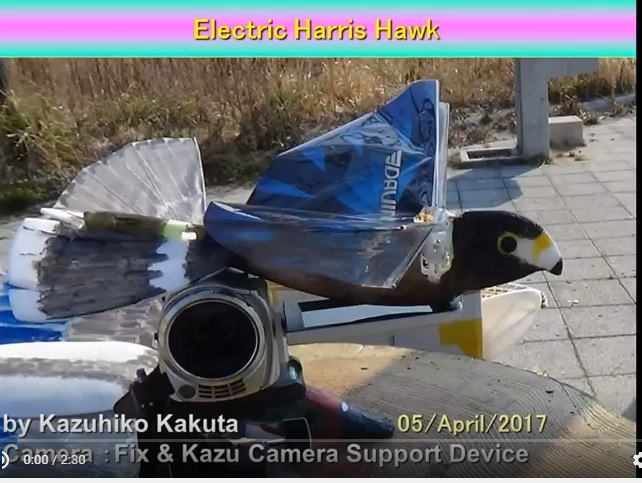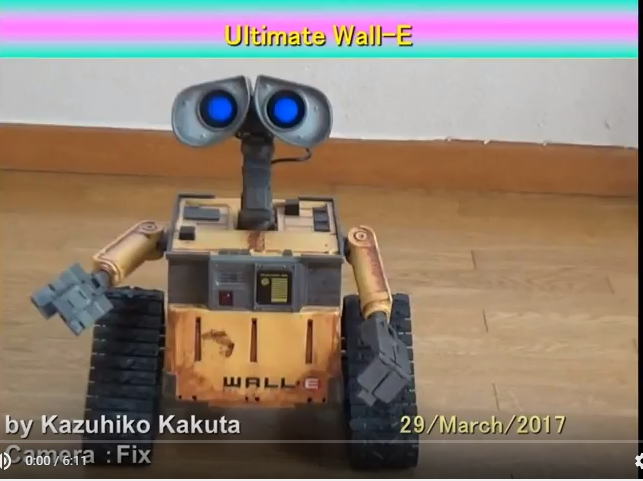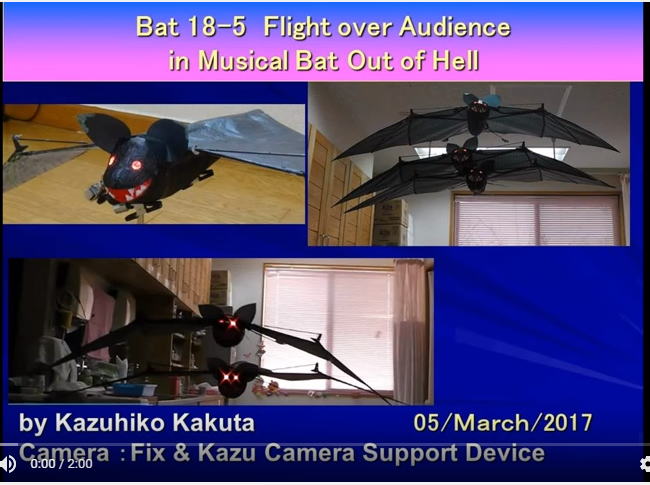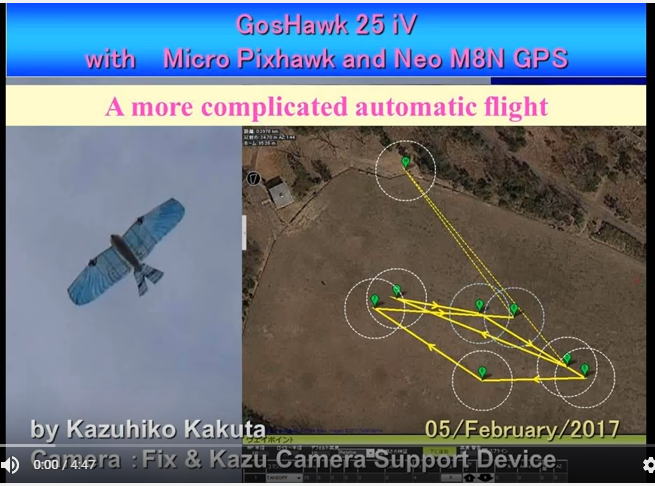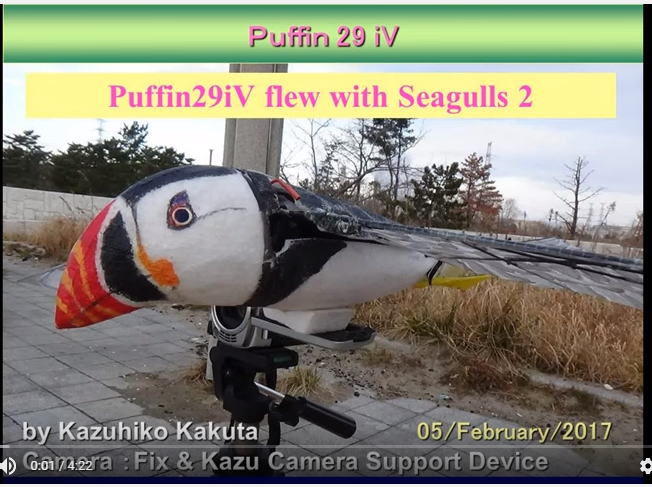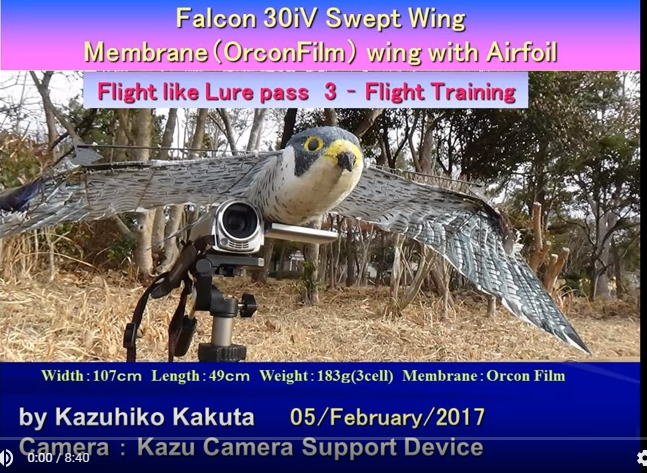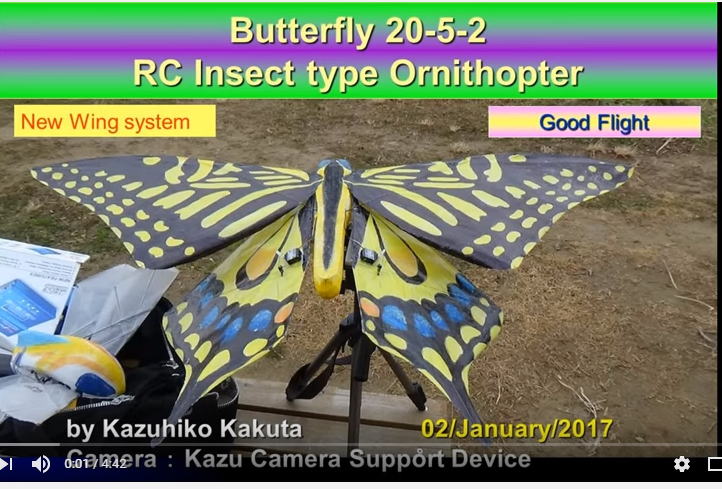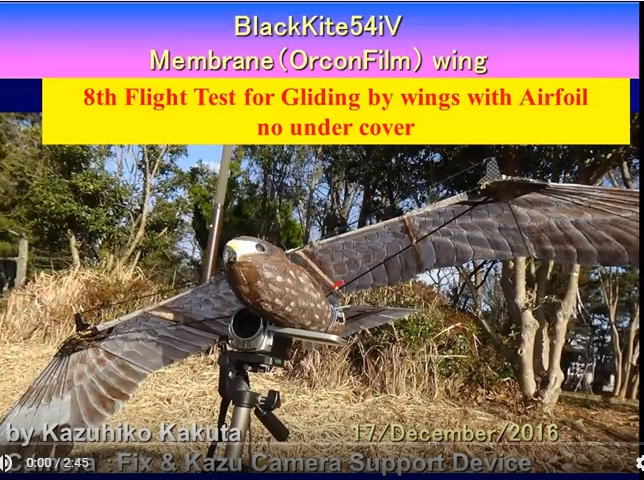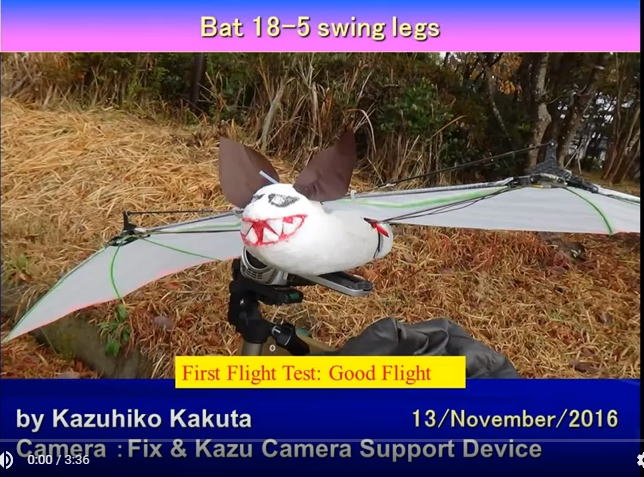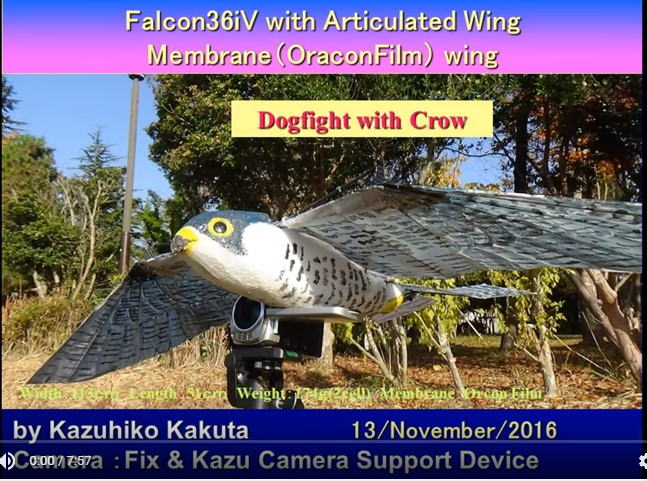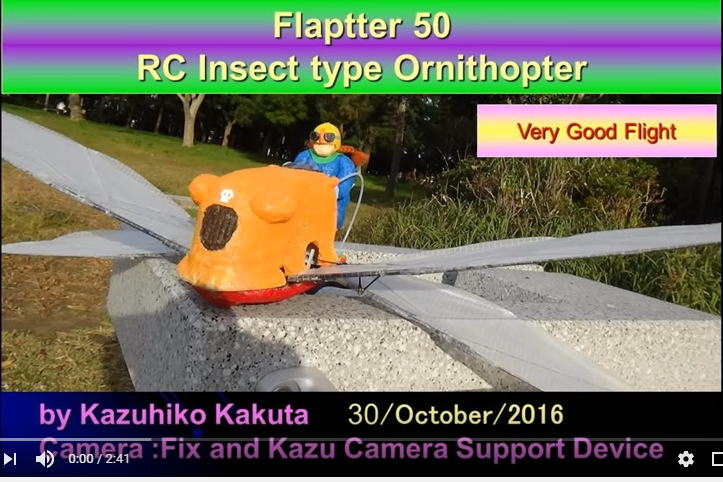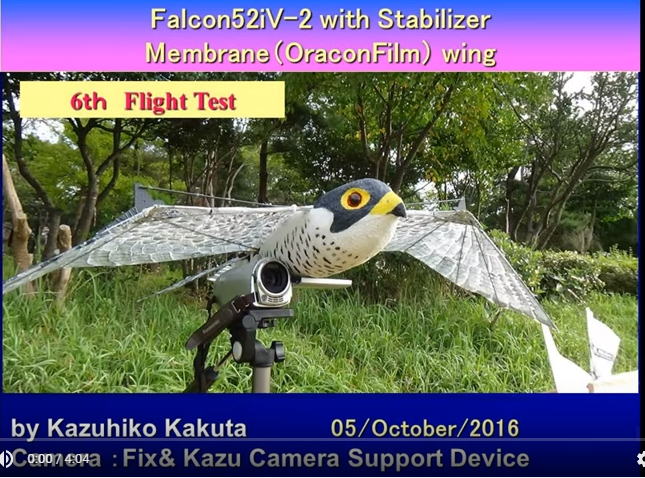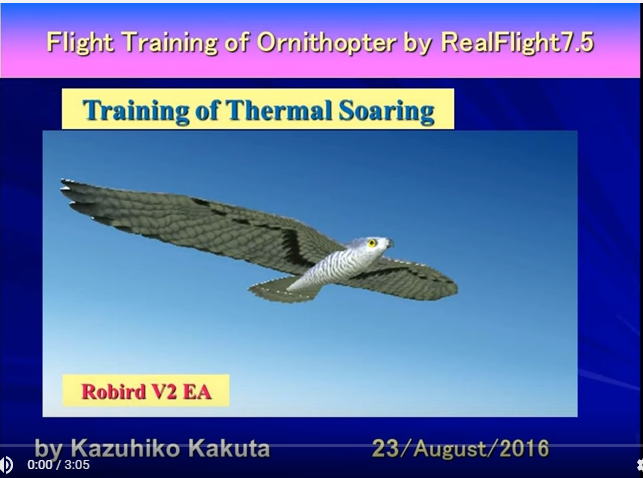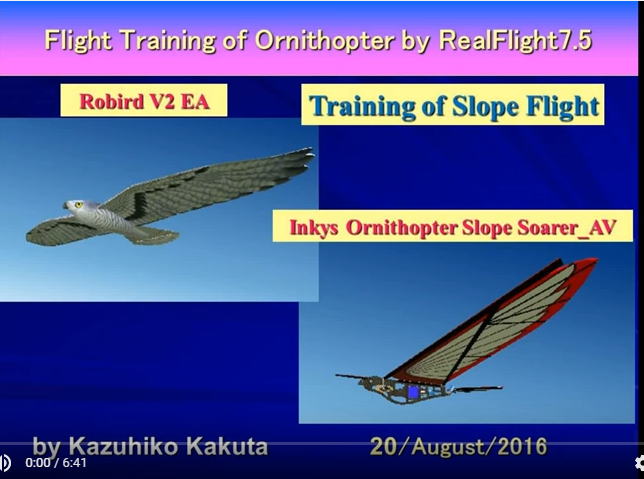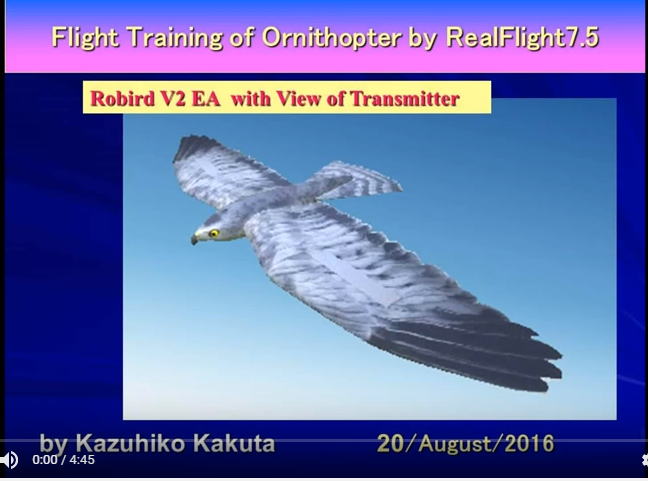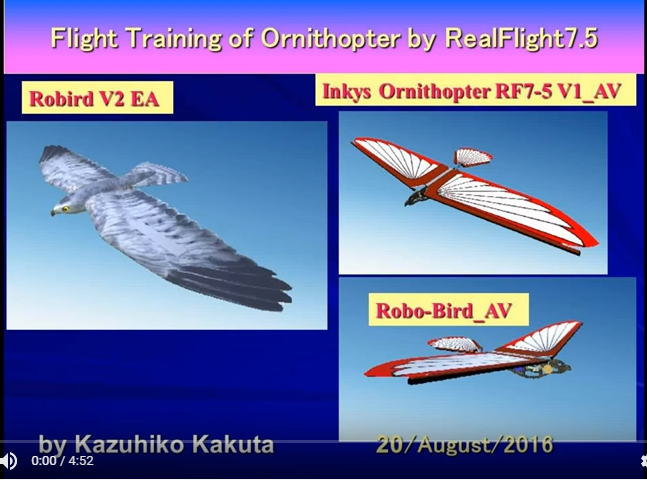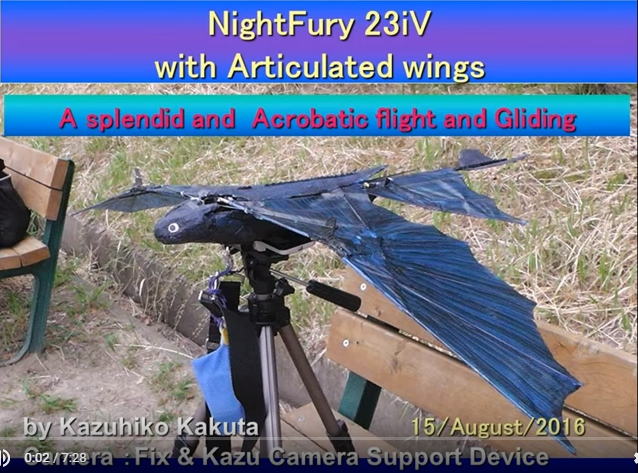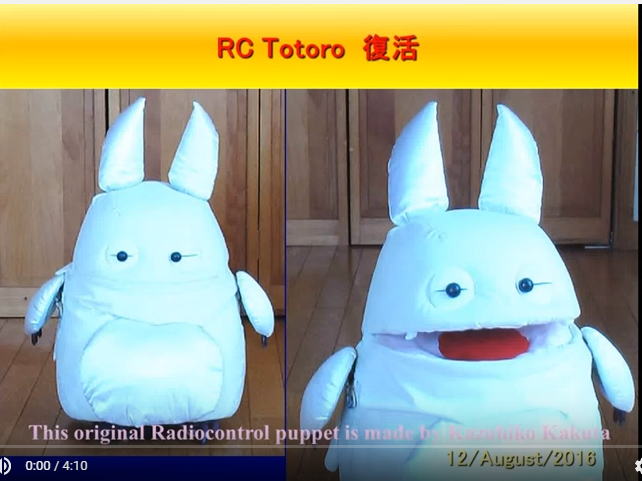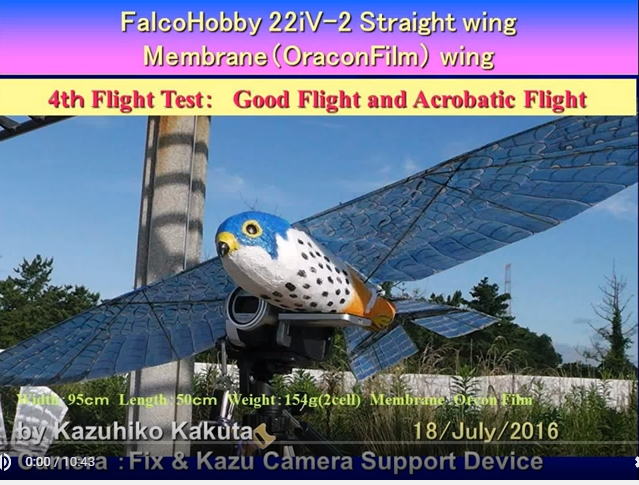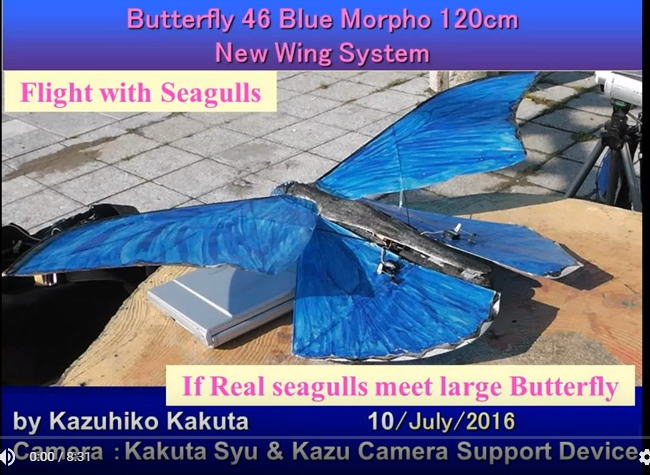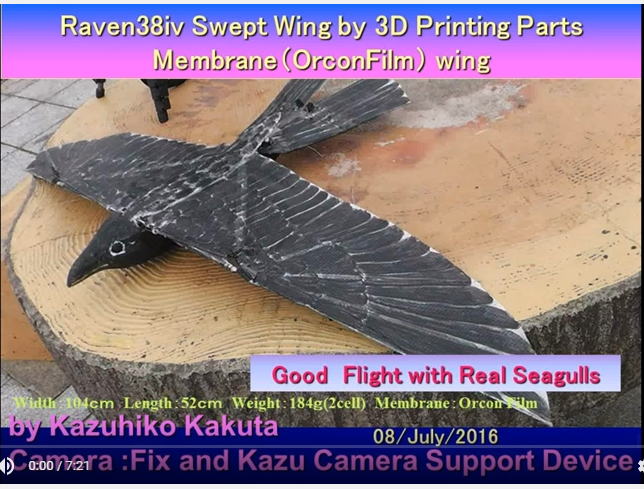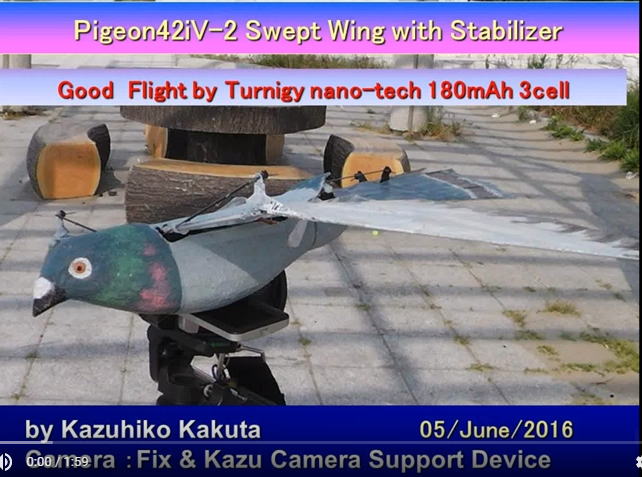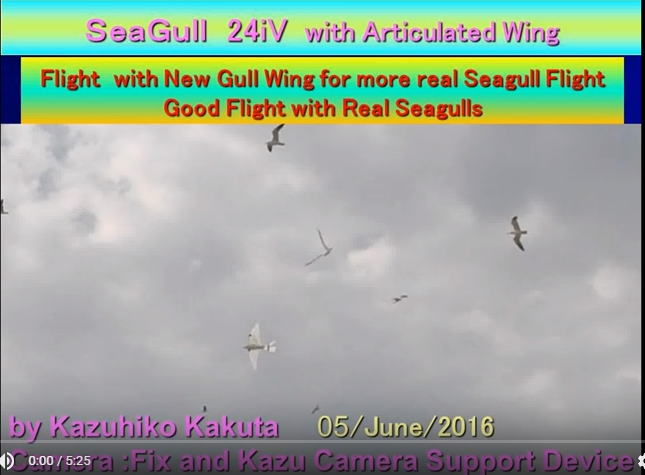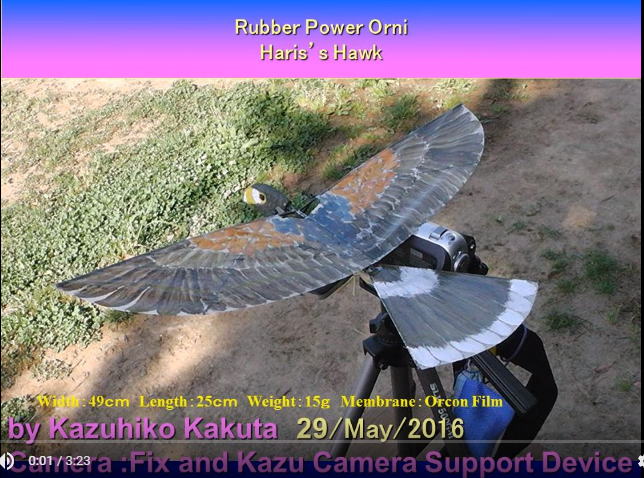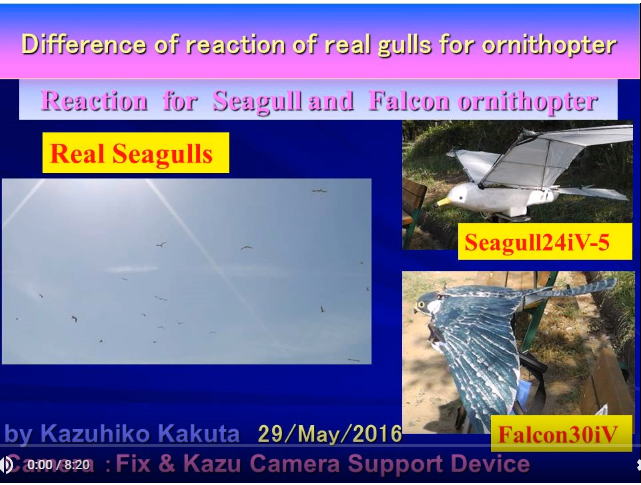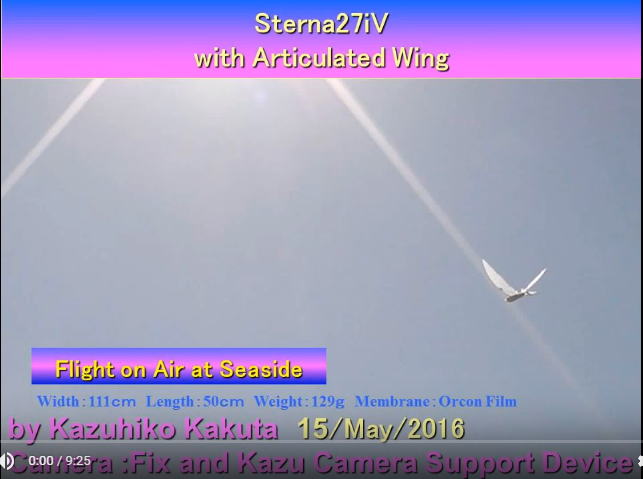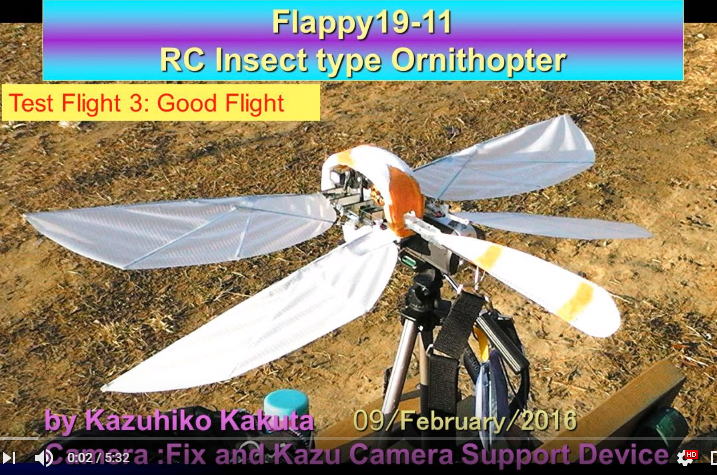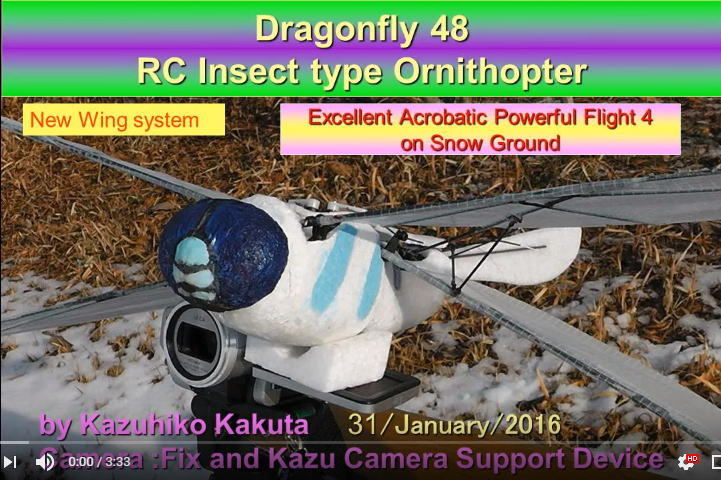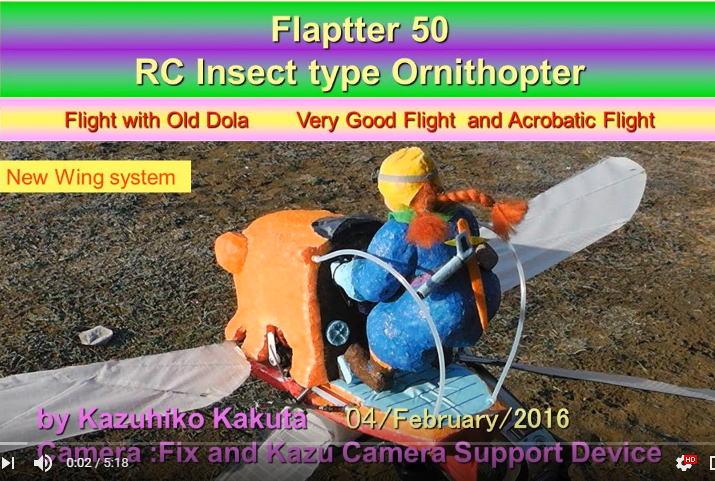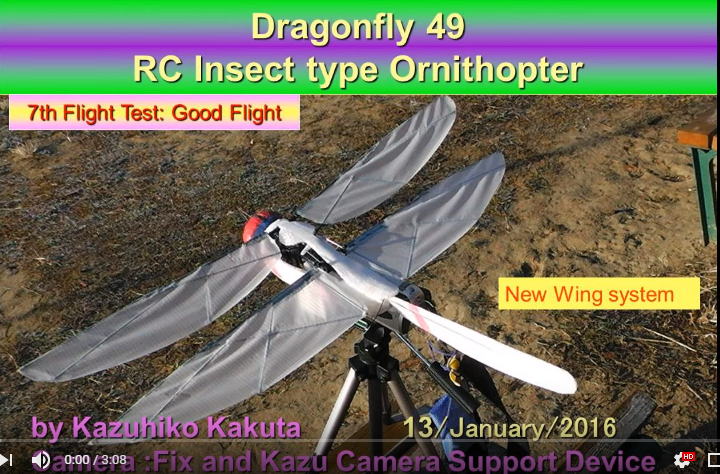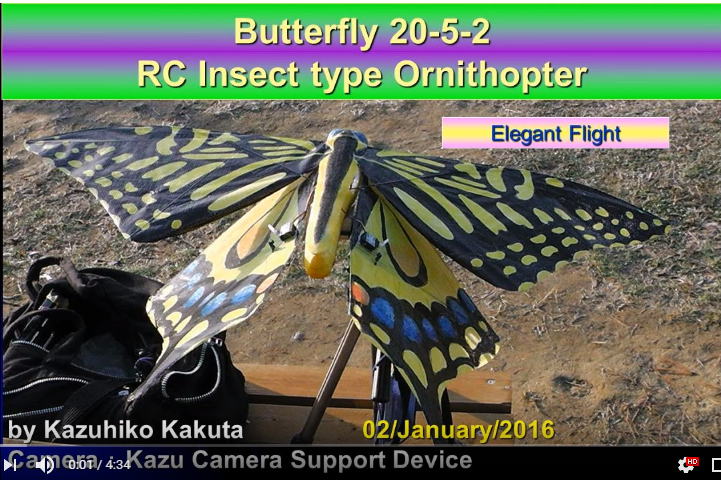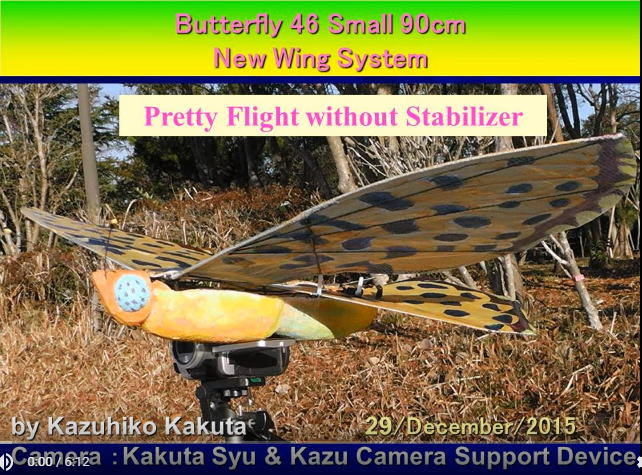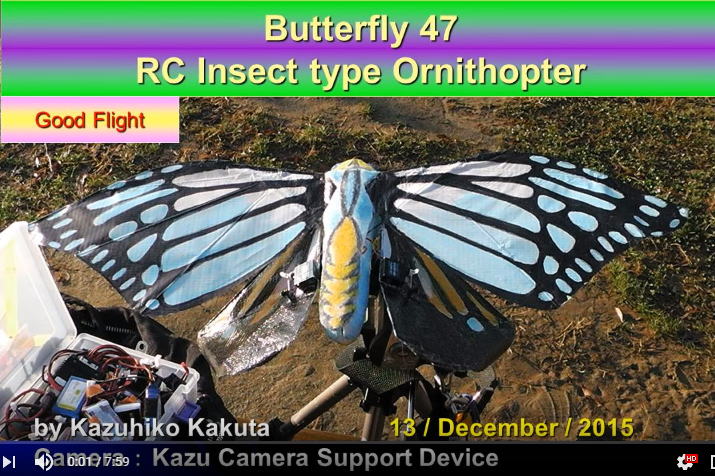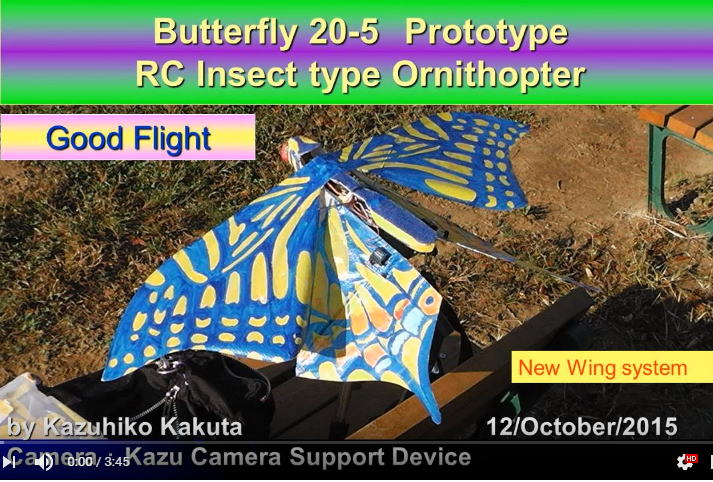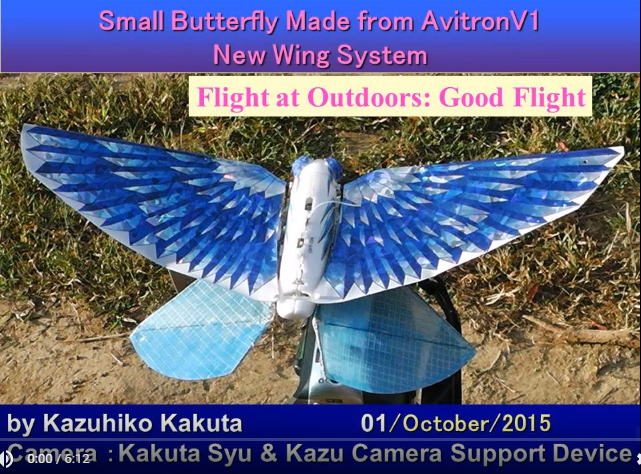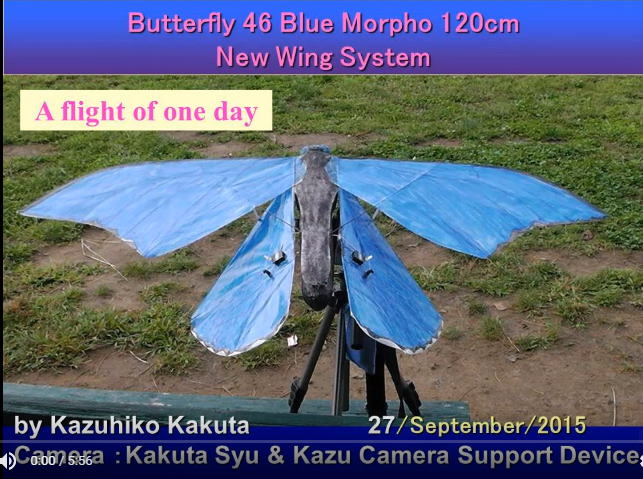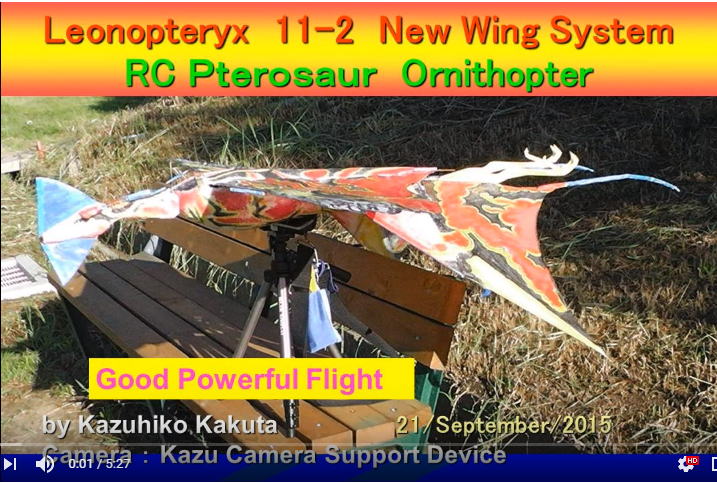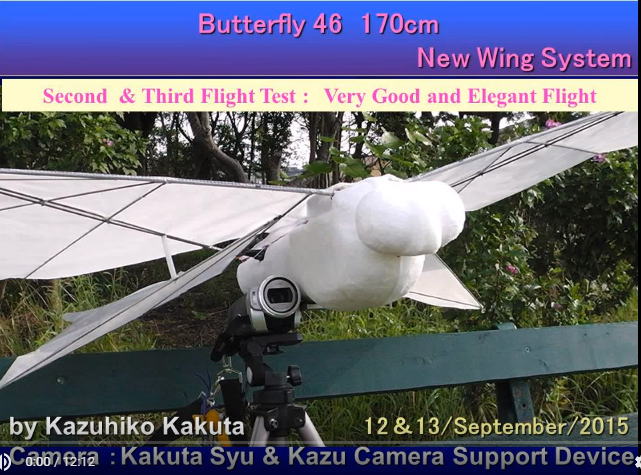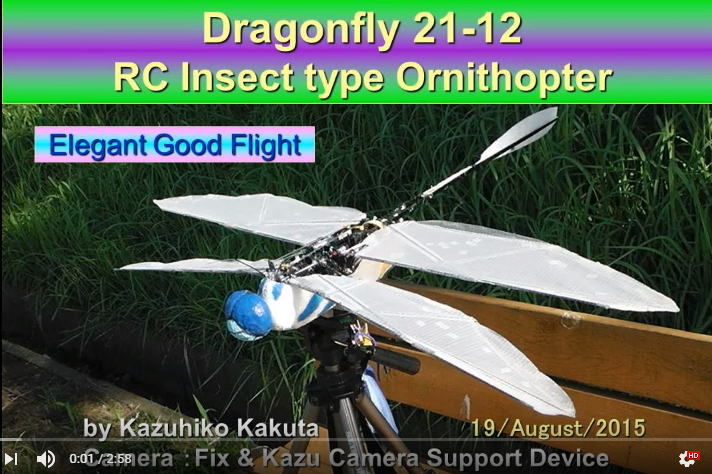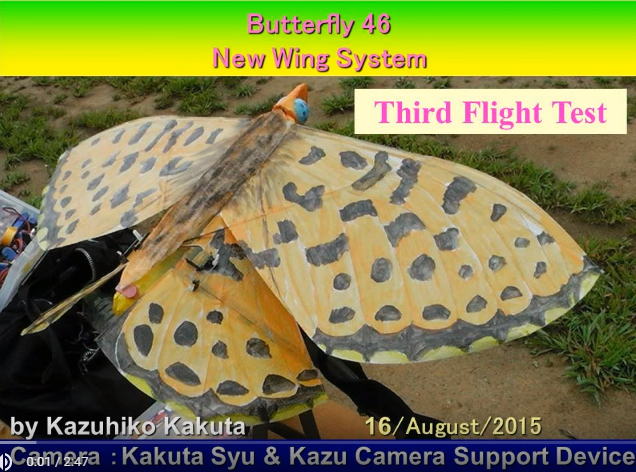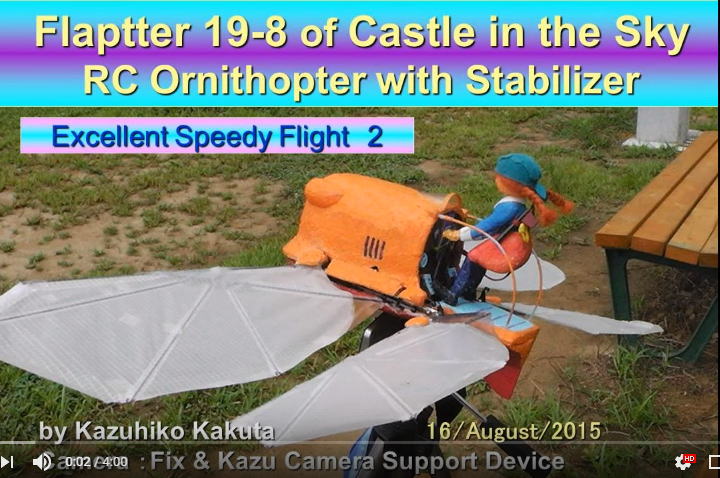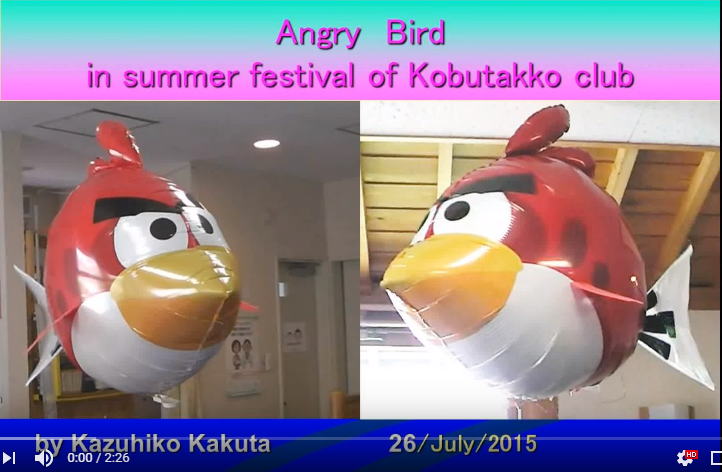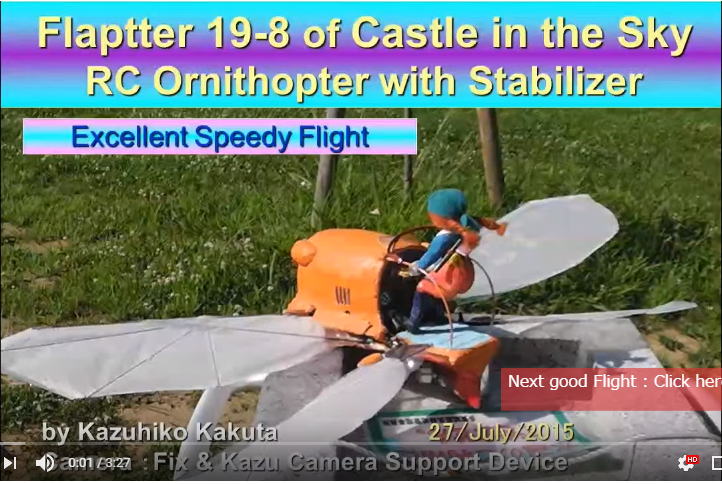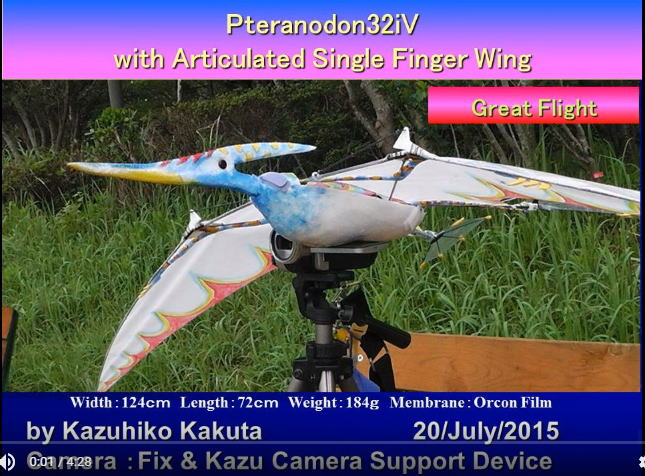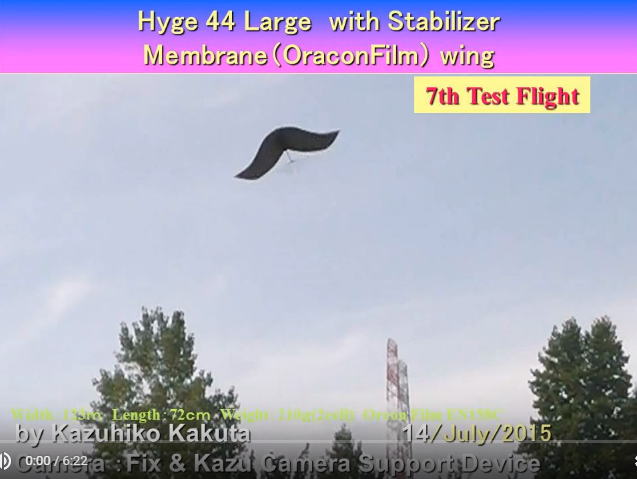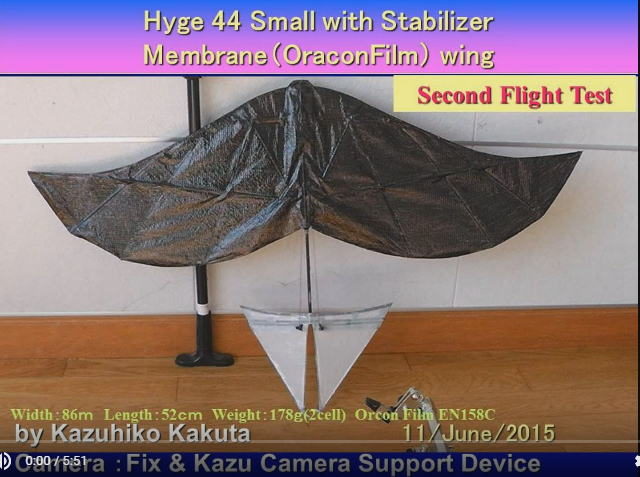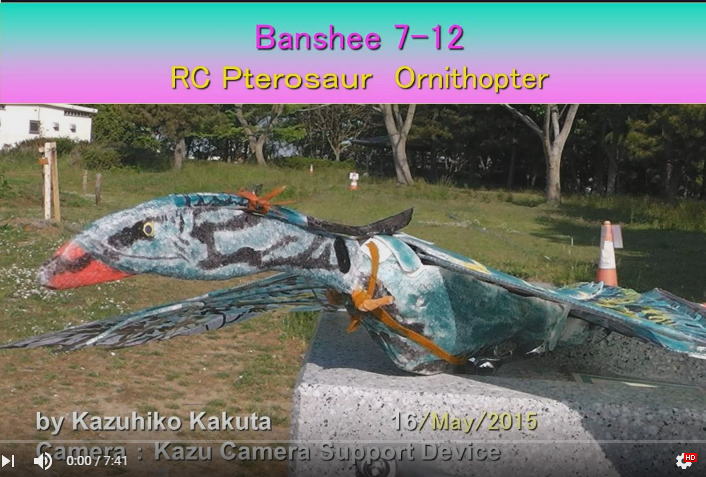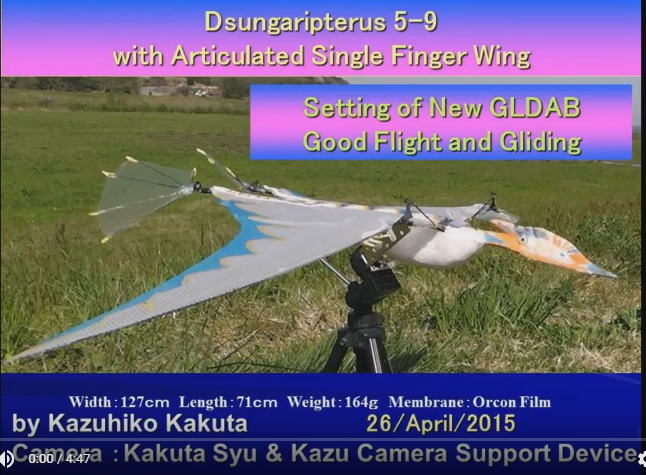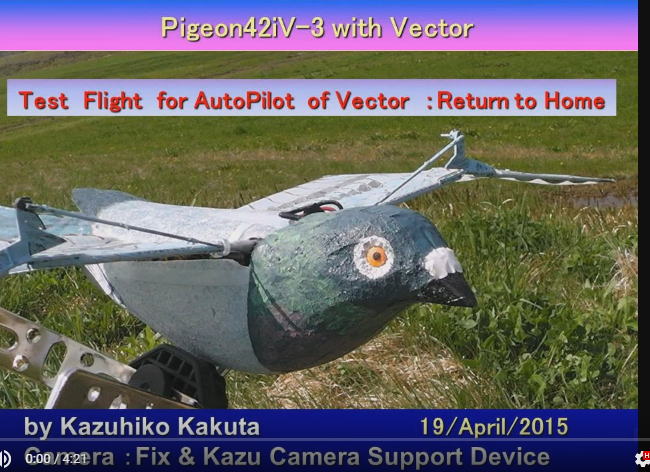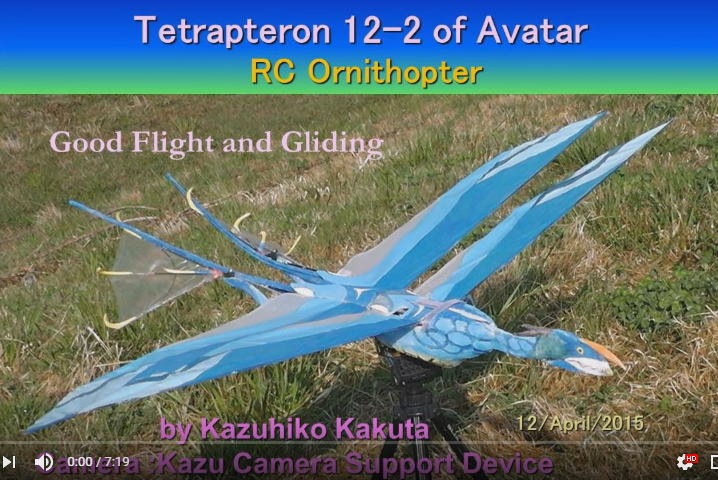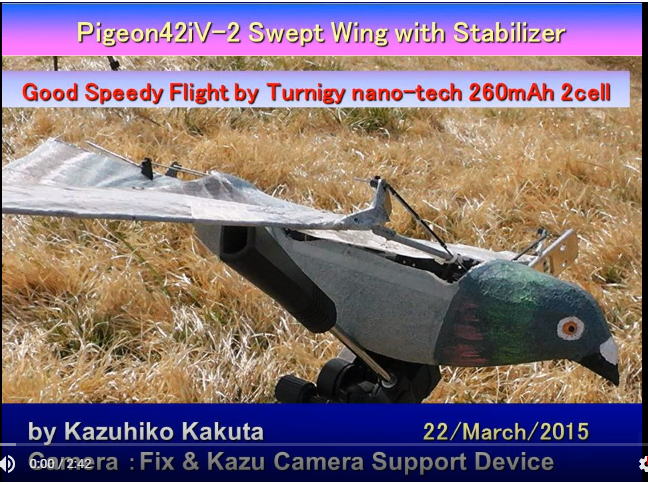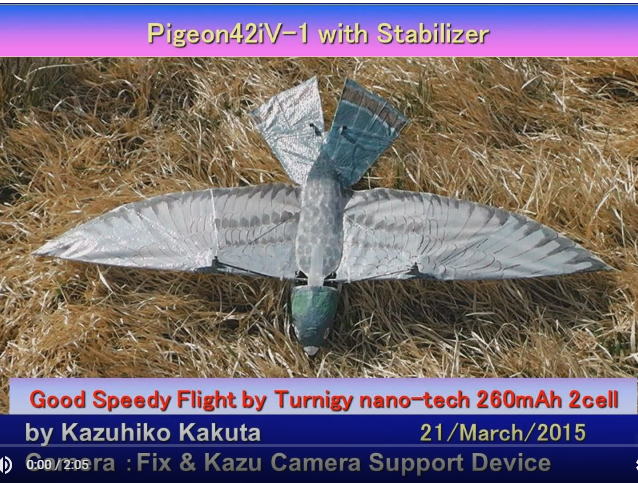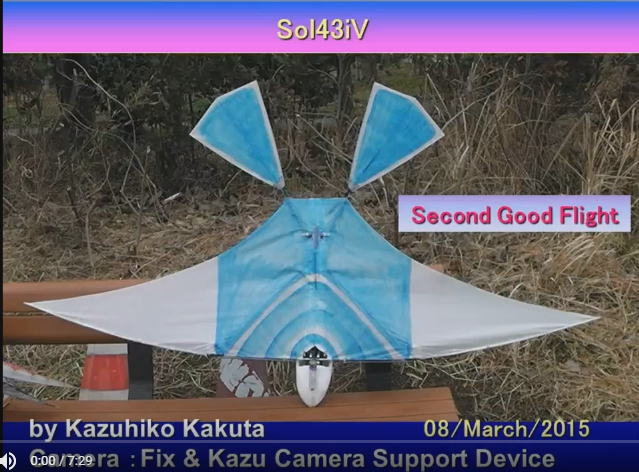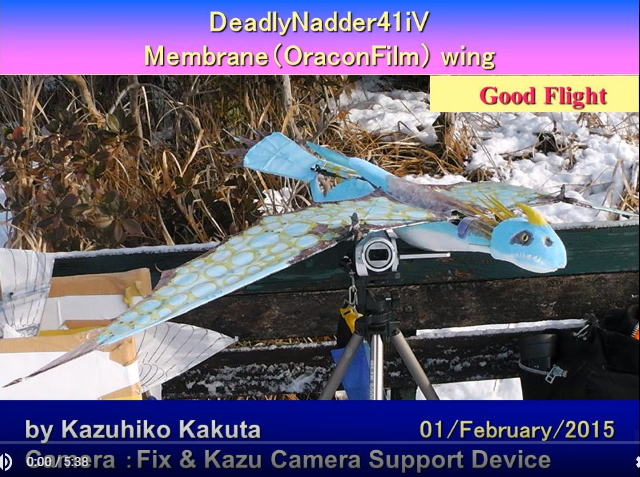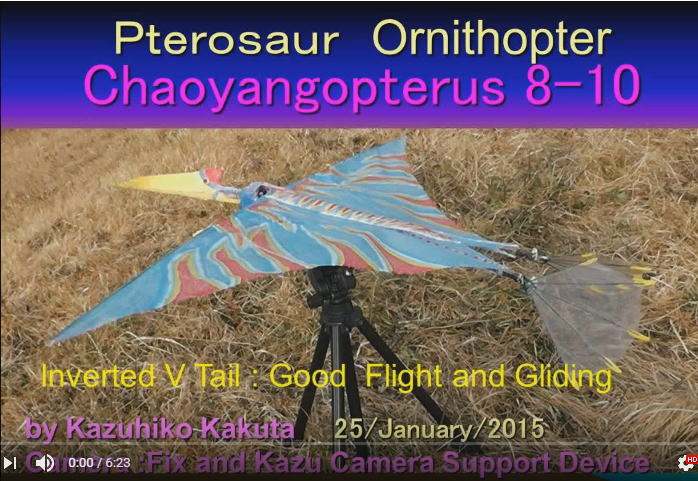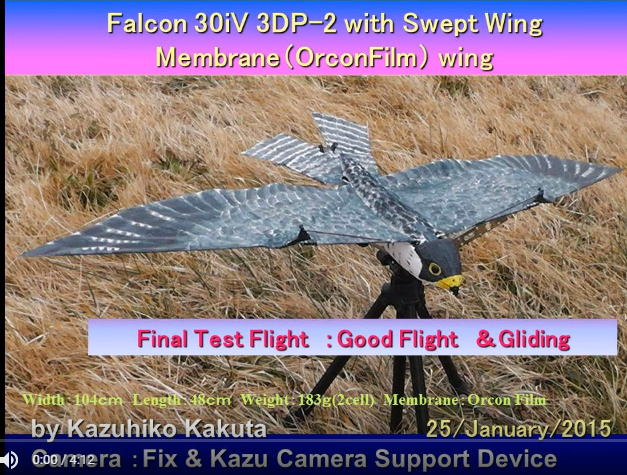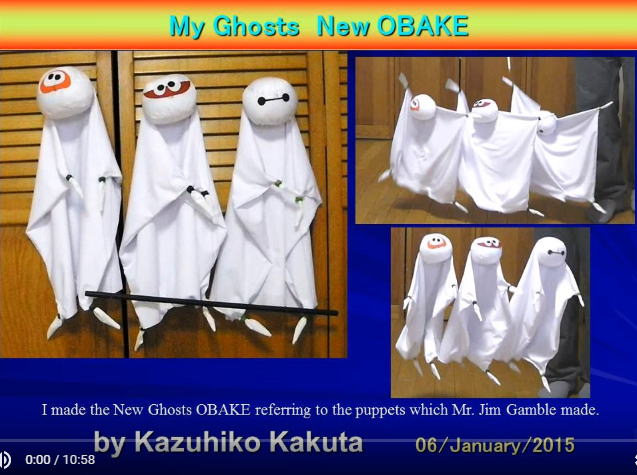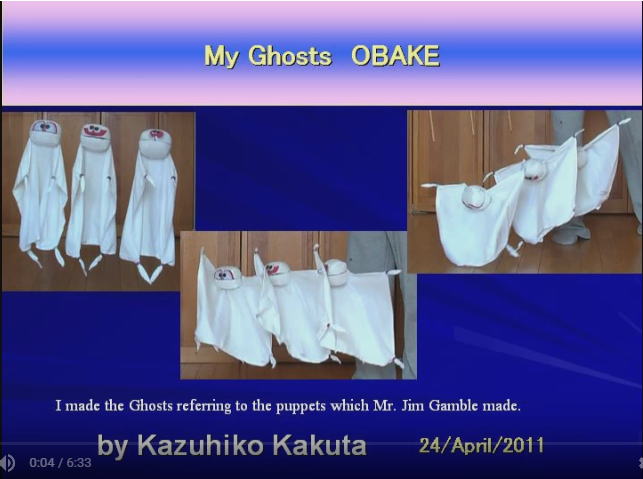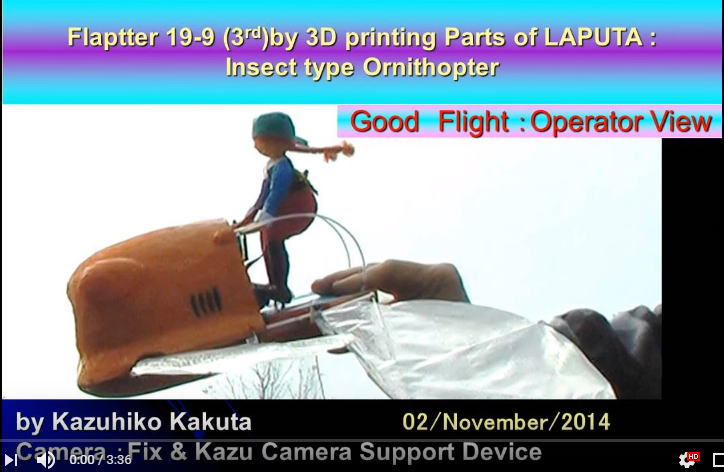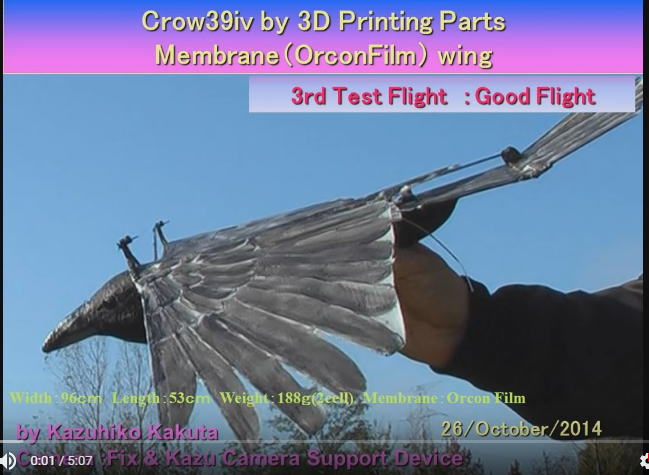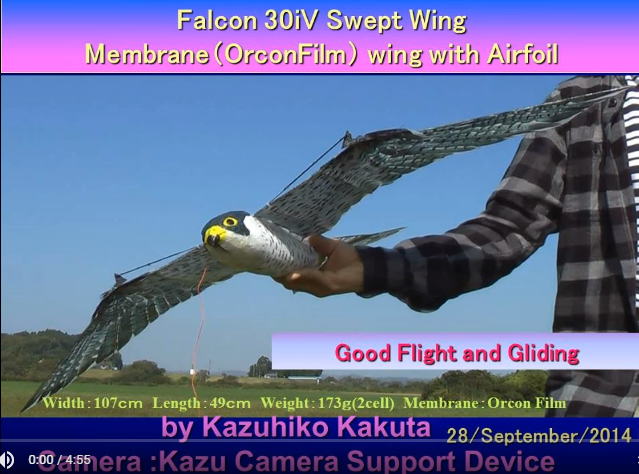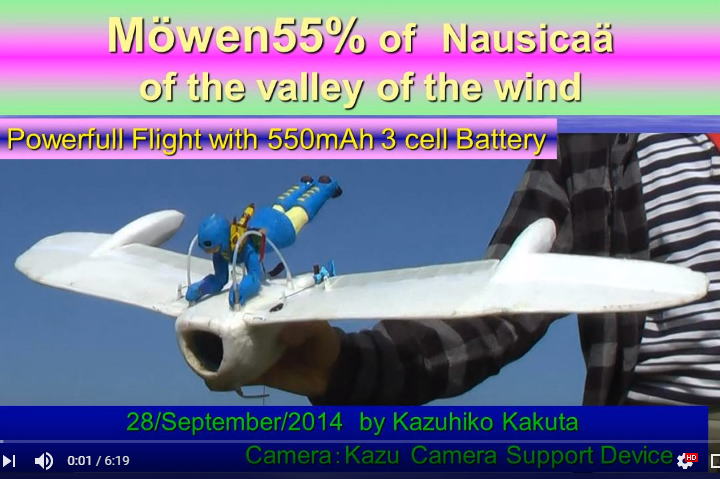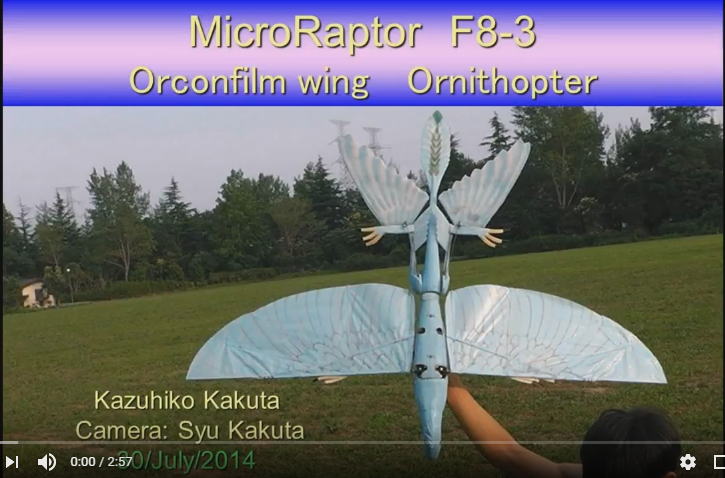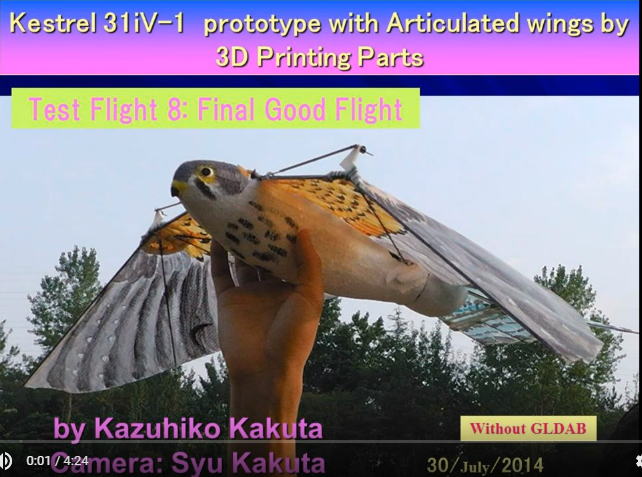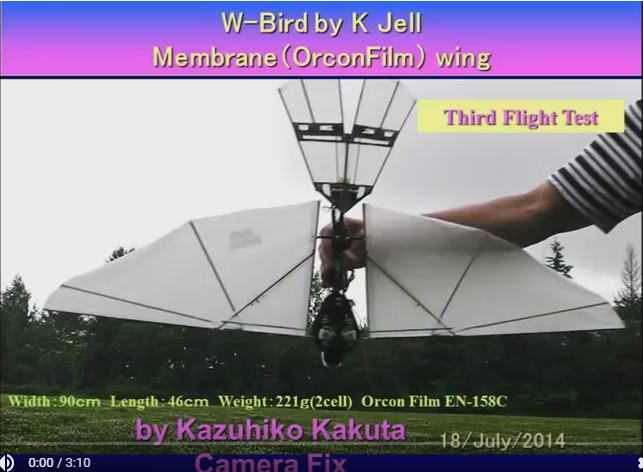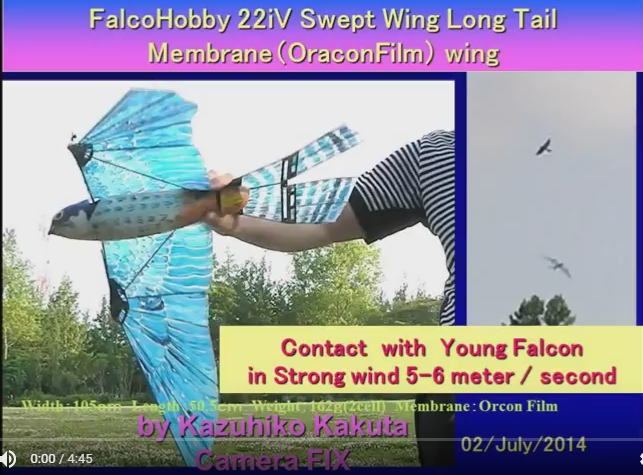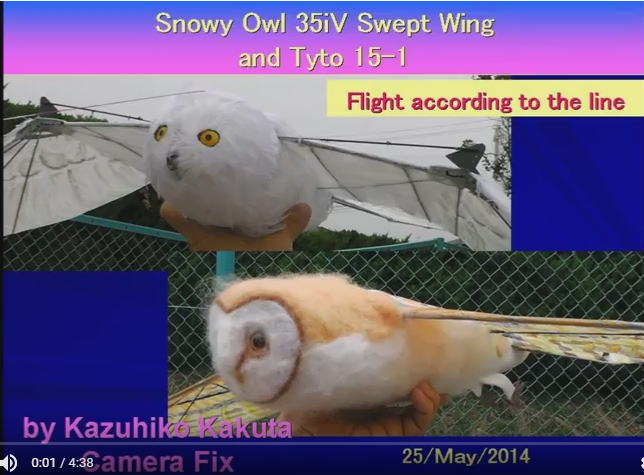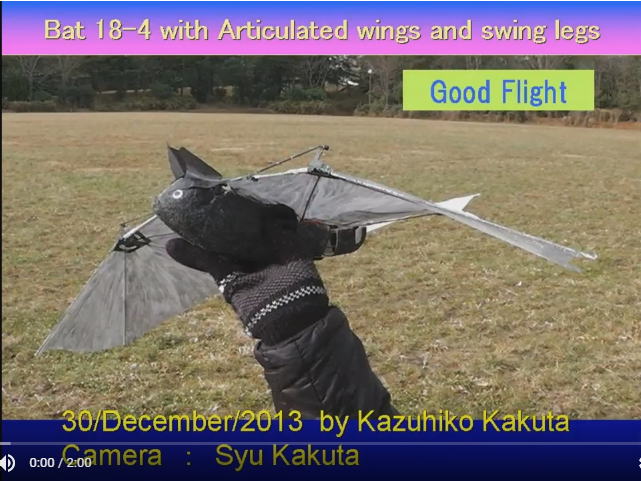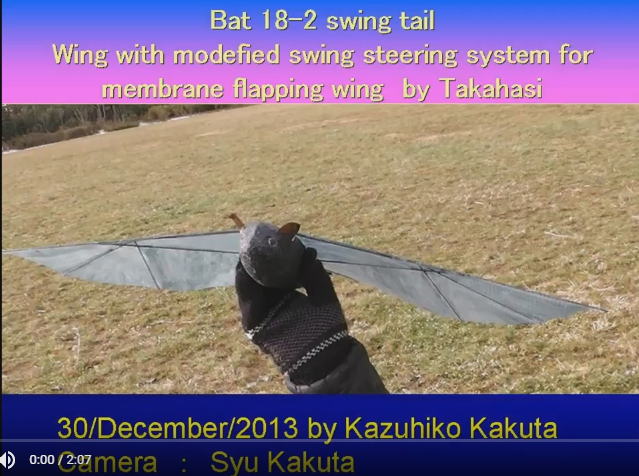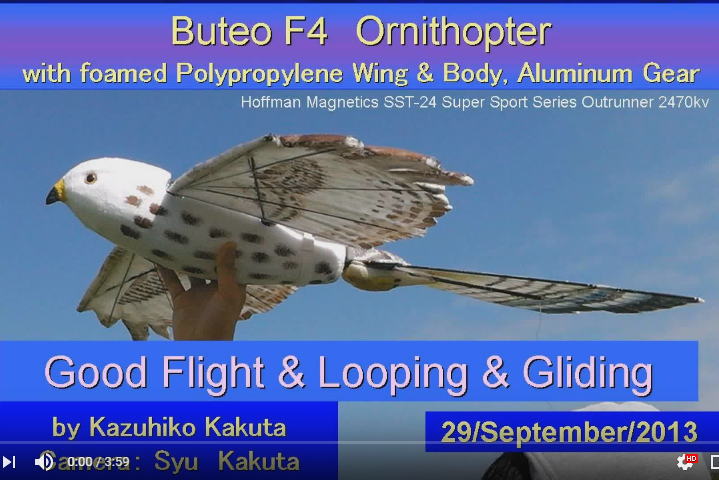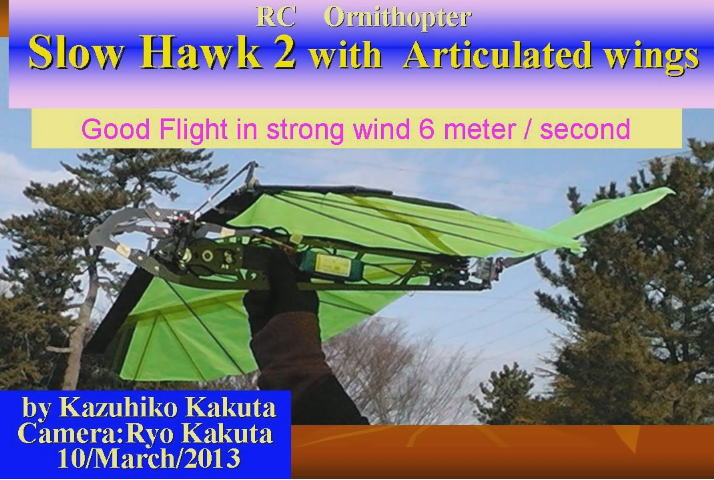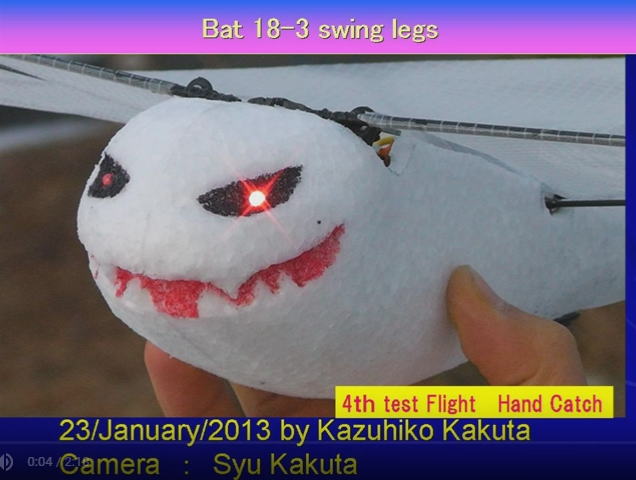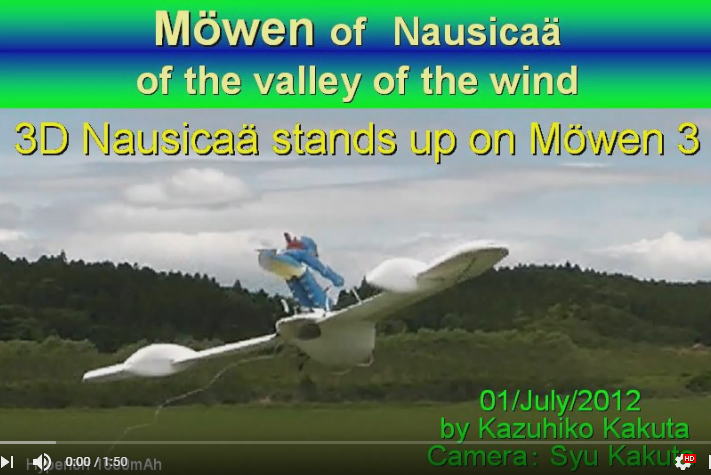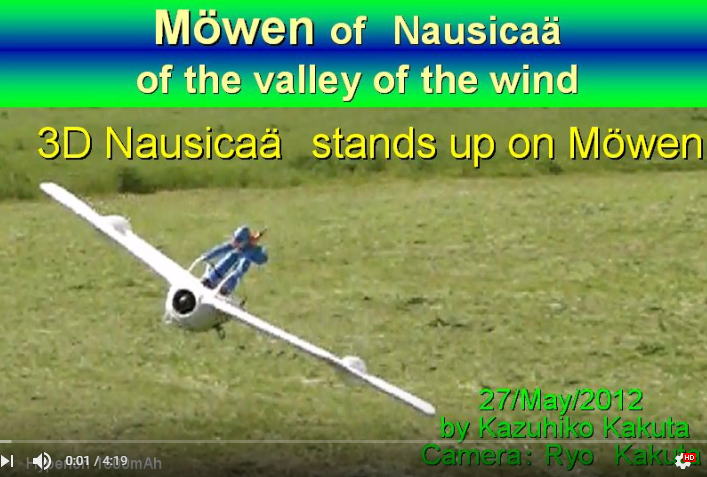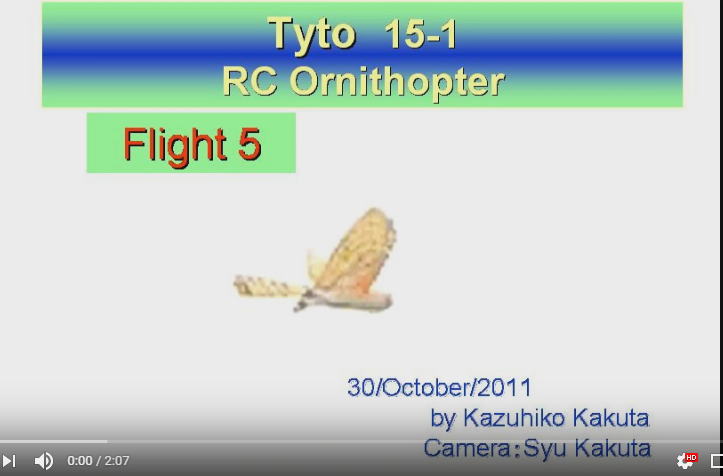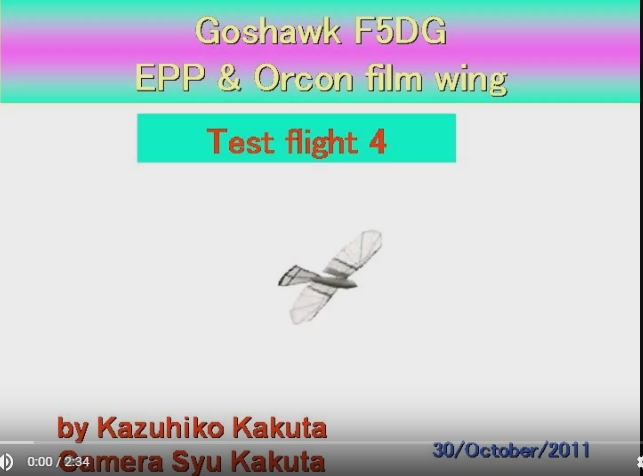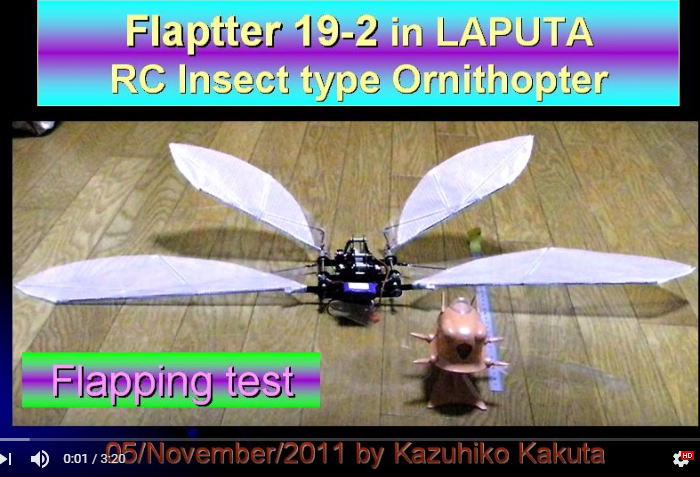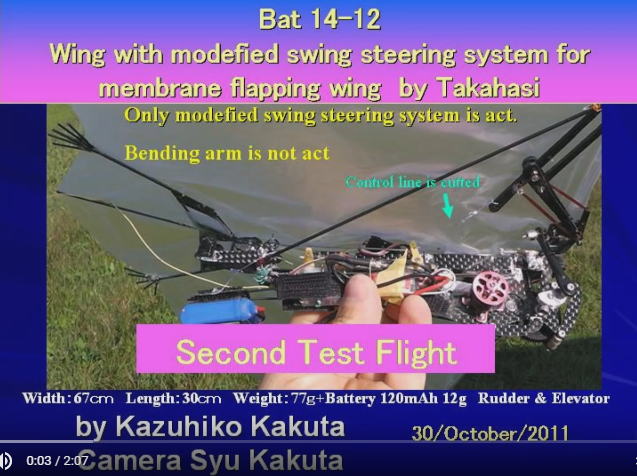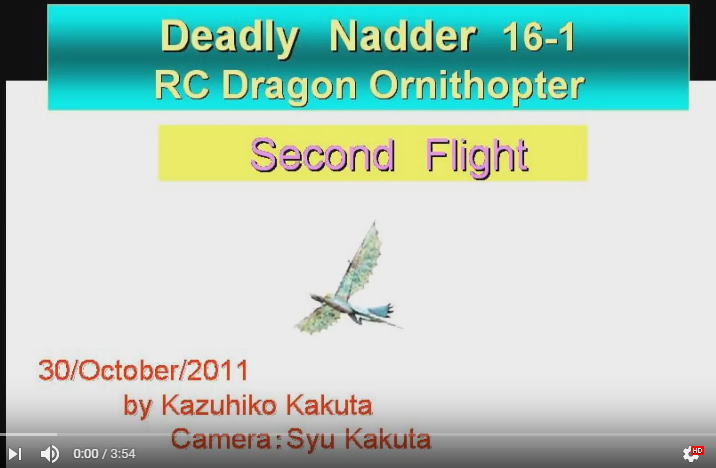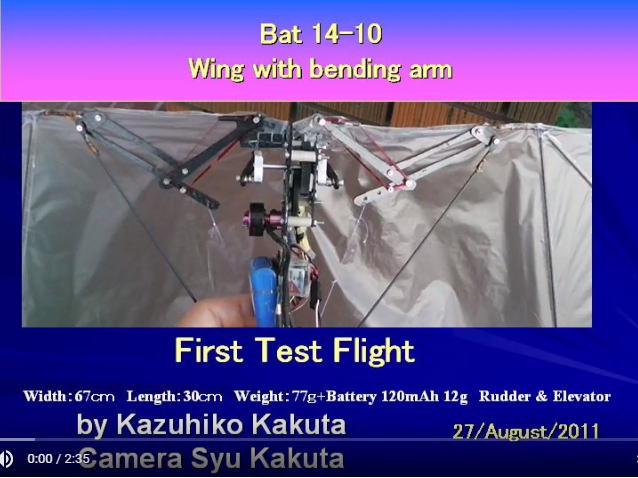 An article of my ornithopters was uploaded. 2015/07/24

http://3dprint.com/82355/3d-printed-ornithopters/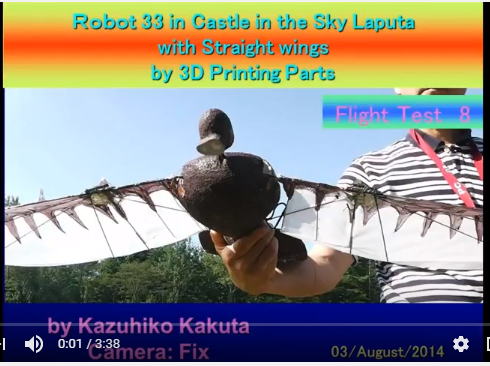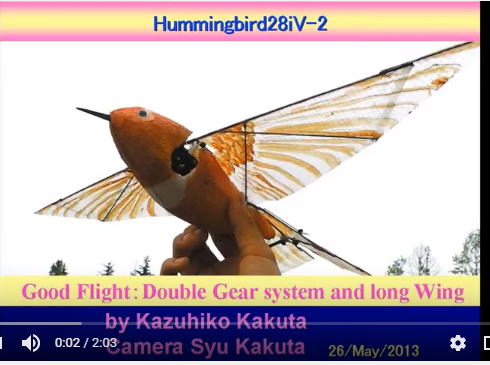 Puffin 29iV with KJELL wiggle Drive 2013/3/11 UP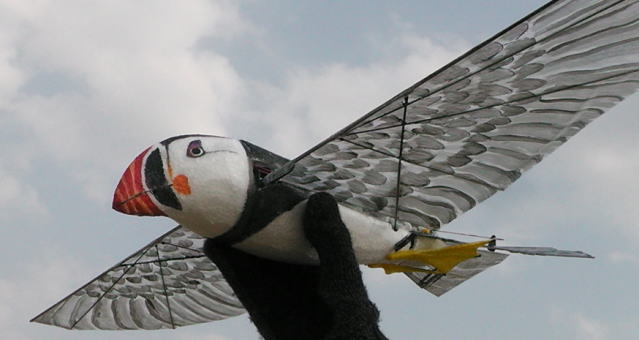 SlowHawk2 with articulated wings 2013/3/11 UP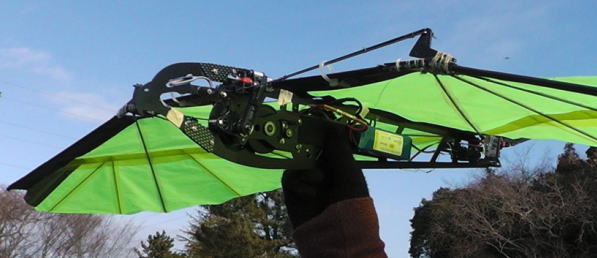 My article appeared with the title "A principle and a production method of an ornithopter".on radio control technic. March, 2013.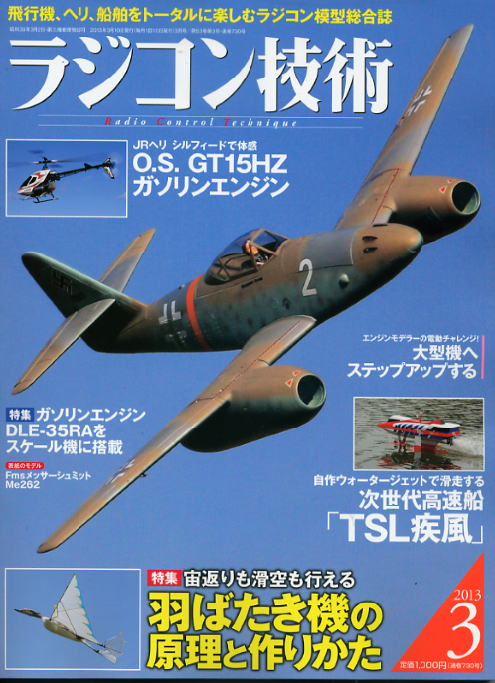 Bat18-3 swing legs 2013/1/17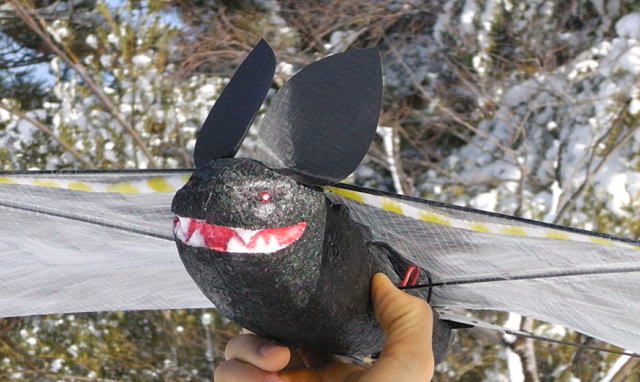 Bat18-4 with Articulated wings and swing legs 2013/1/17

GosHawk26iV ultralight ornithopter 2013/1/8


Seagull24iV with Articulated wings 2013/1/8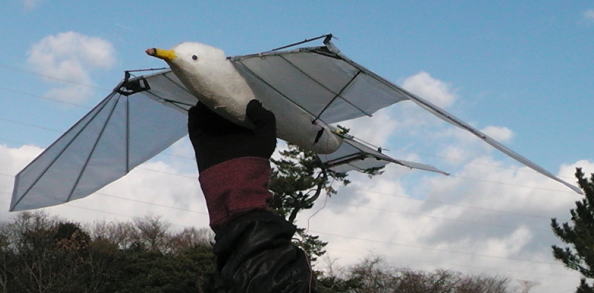 GosHawk25iv with Articulated wings   2013/1/8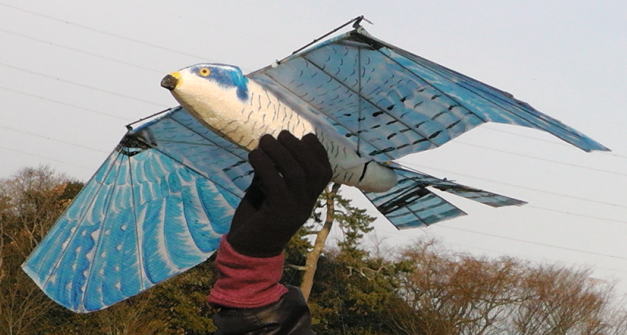 Demo Flight in Model airplane interchange society(Teikyo university Department of Aerospace engineering) 2012/11/10 
SeaGull 24iv 2012/10/23UP

NightFury Baby 23iV 2012/10/23UP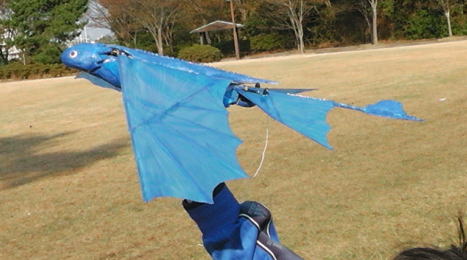 Ornithopters of this site was introduced with radio control technic. November, 2012.
Title: "Ornithopter" that gliding is possible by electronic control.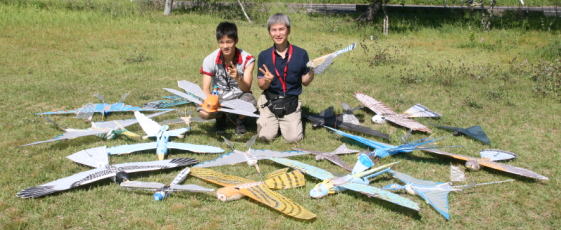 Radio Control Technic
http://www.rc-tech.co.jp/
FalcoHobby 22 iV 2012/9/06UP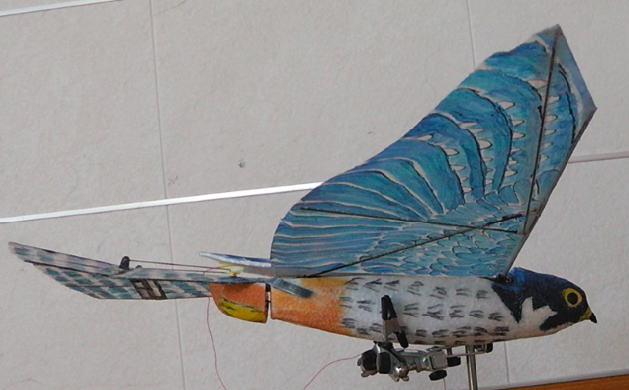 Dragonfly 21-4 2012/5/13 UP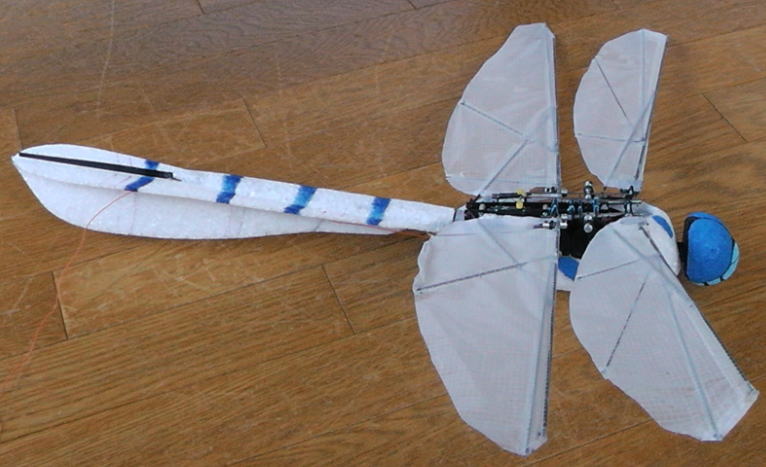 Bat 18-2 swing Tail 2012/2/10UP


Flaptter of Laputa 2011/11/21UP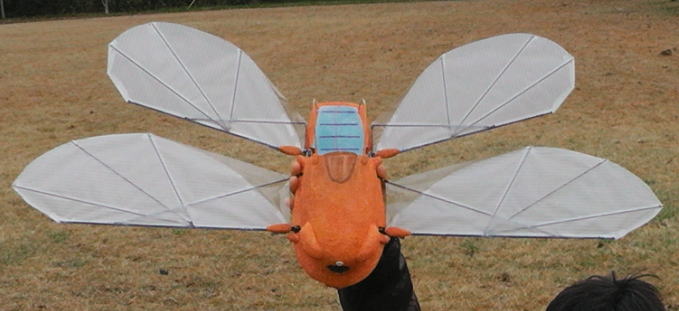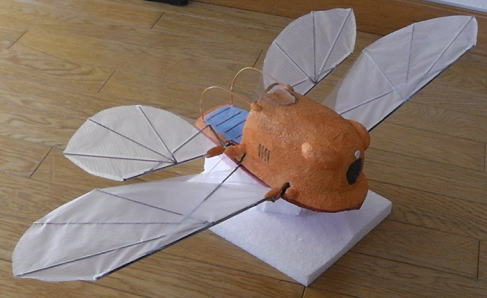 Kestel 17-1 inverted Vtail


     2011/11/8UP
Deadly Nadder 2011/9/27 UP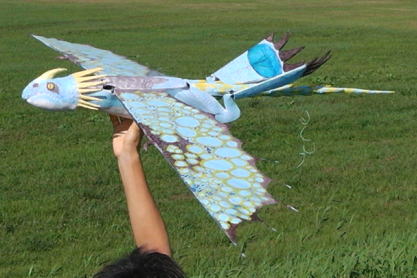 Tyto 15 2011/9/27 UP


Dsungaripterus 5-7V  2011/8/8UP

Pteranodon 5-6V 2011/3/31 UP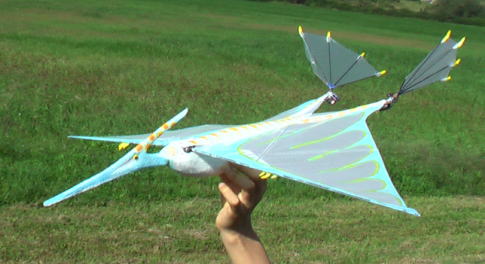 Night Fury 2010/7/15UP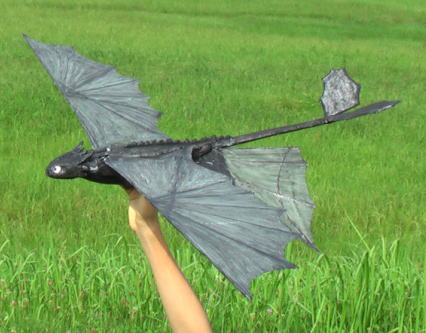 Circus F9  2010/4/14UP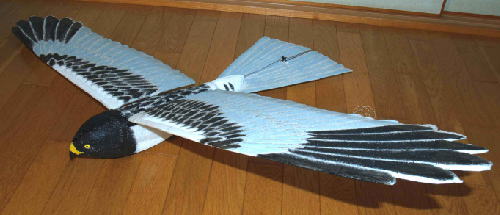 Moven of Nausicca in the vallery of the wind 2010/4/12UP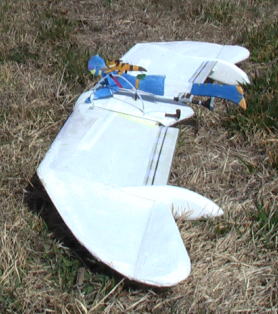 Gunship of Nausicca in the vallery of the wind 2011/6/30 UP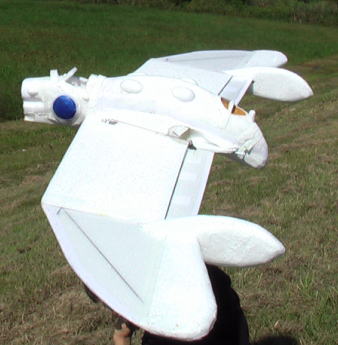 A publication article on Flapping Wings
An article about my Pterosauria type ornithopter was carried by the news letter which American The Ornithopter Zone published.
I wrote an article by a request from Nathan Chronister which was the sponsorship.
click here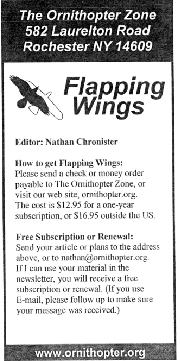 Microraptor F8 2010/3/23 UP


Tetrapteron 12-1 2010/3/20 UP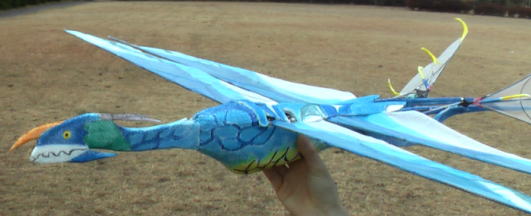 Leonopteryx 11-1 2010/1/24 UP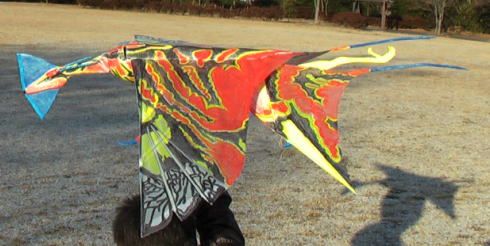 Banshee 7-11 2010/01/10 UP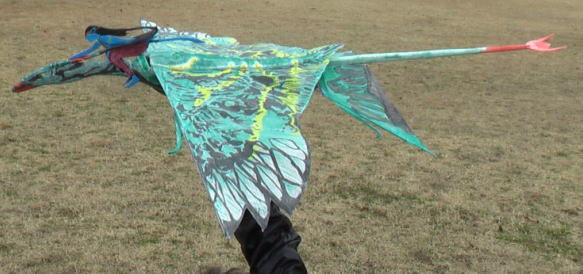 GLDAB New Program
2009/10/08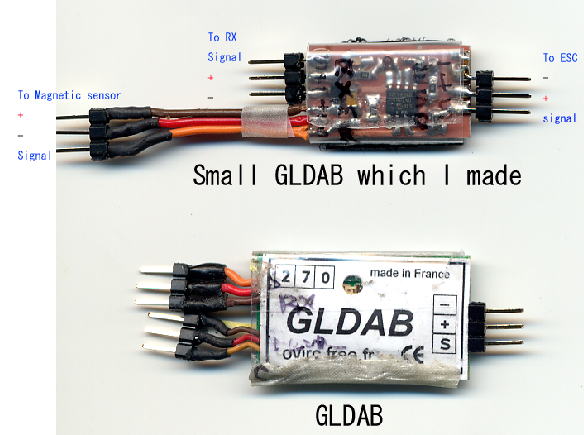 Chaoyangopterus 8-9 2010/4/6UP 2009/9 UP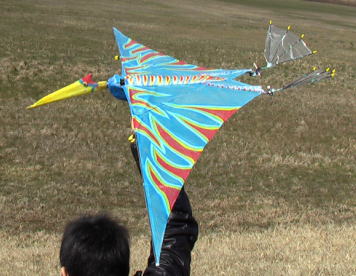 Tupuxuara 7-9 2009/9 UP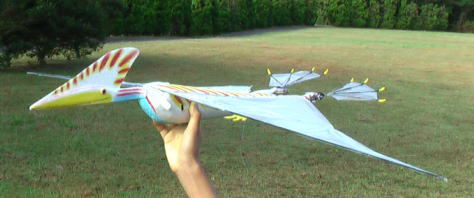 Swift F7 2009/8/26 UP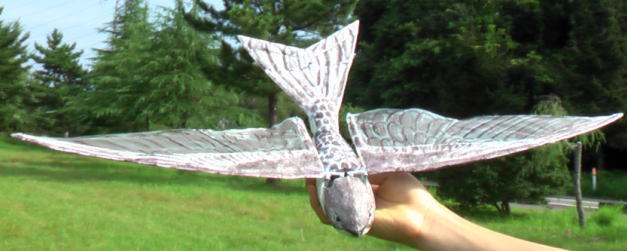 Pteranodon 9 2009/8/26 UP


Rhamphorhynchus 10 2009/5/26 UP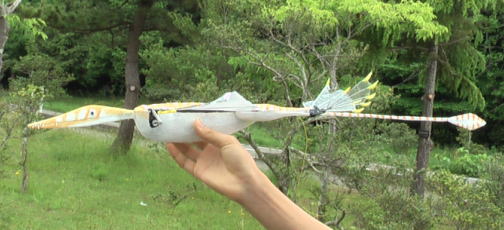 Kestrel F6 2009/5/26 UP 

Falcon F5 2009/3/3 UP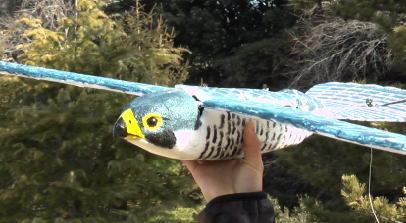 Buteo F4 2008/12/07 UP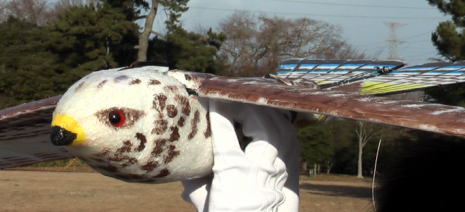 Sordes 5-6 2001/4/25UP 2008/10/19 UP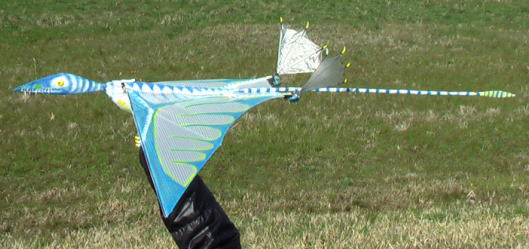 Tapejara 8-7 2008/9/28UP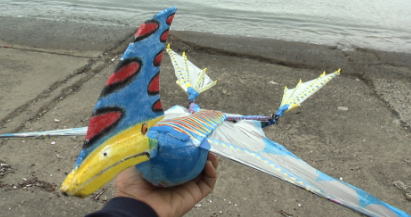 Buteo V3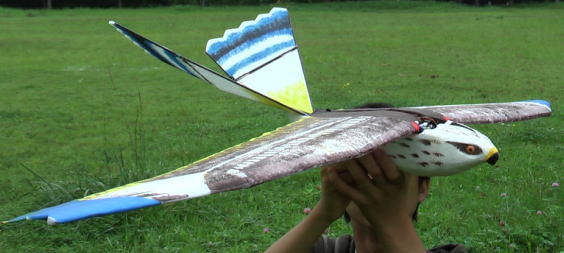 Buteo V2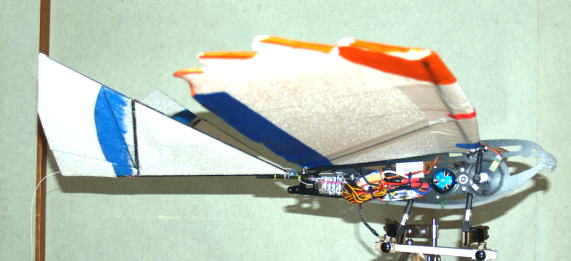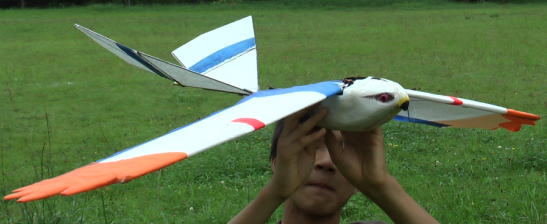 Tupuxuara 7-5 
   I am making an ornithopter aiming at a flight to be near to more real Pterosaur.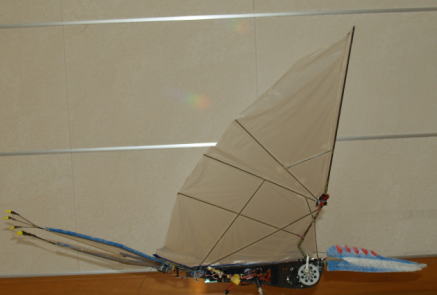 Pteranodon5-5 Vtail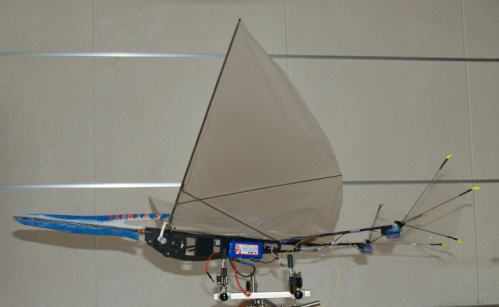 Yardhawk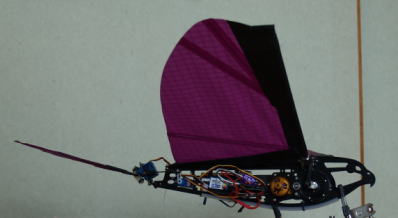 Pteranodon5-5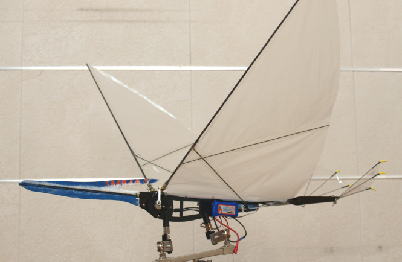 SlowHawk2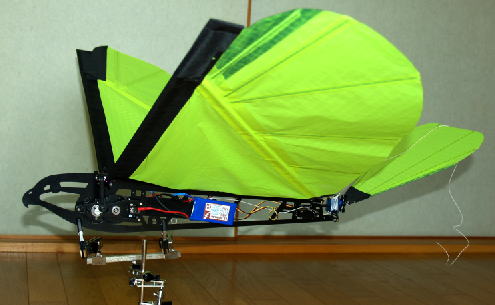 Pterodactyle Vtail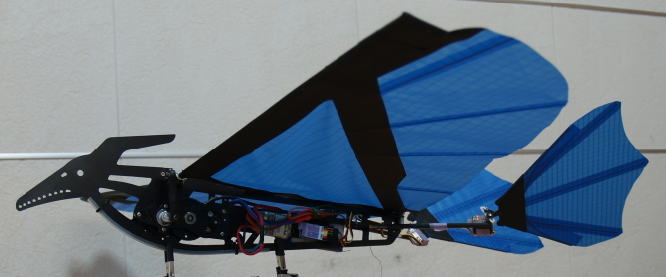 Pterodactyle
Ultra lightweight hand lunch glider Mini-G cross tail assembly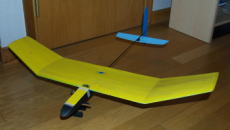 Cybird  
WowBee DragonFly remodeling 
Pteranodon3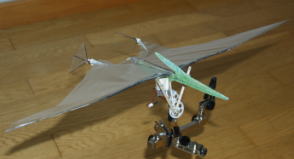 Pteranodon2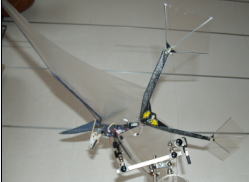 Ornithopter Luna Butterfly 1 remodeling
Indoor 2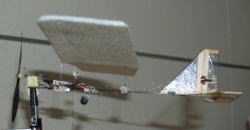 Indoor 1