Dragonfly 21-4  2012/5/11UP
-------------------------------------
Go to Japanese Page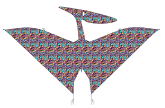 It is the dragonfly type ornithopter which had four pieces of wing.
A system of flapping is the same as Flaptter19.
An attack angle of ex-wing changed in order to control it.
This mechanism came out of talks with Mr. Ito of Nagoya who carried out research on a flight of a dragonfly.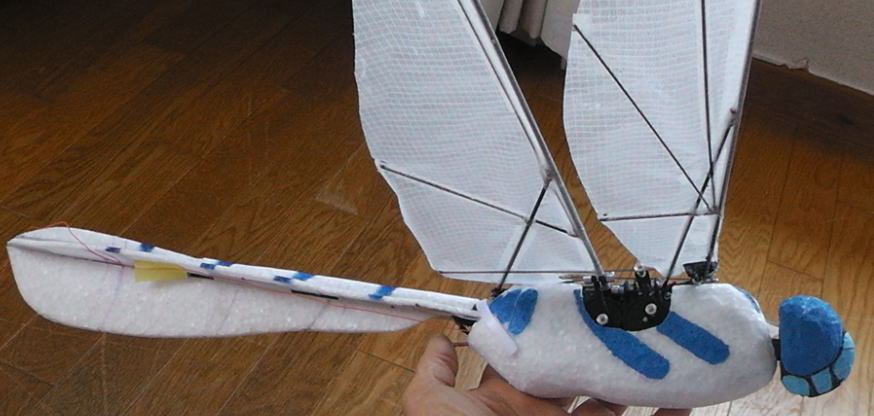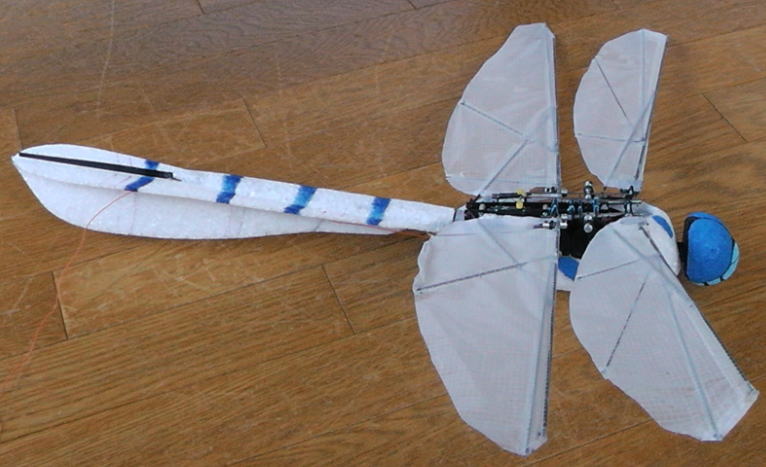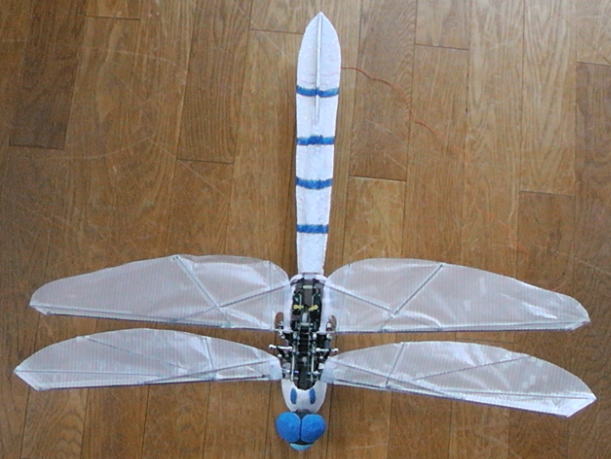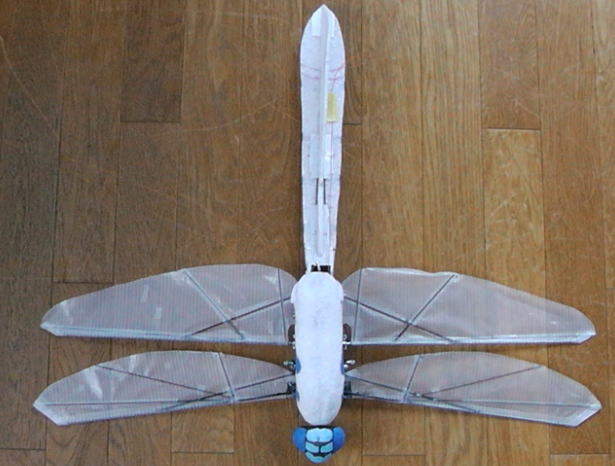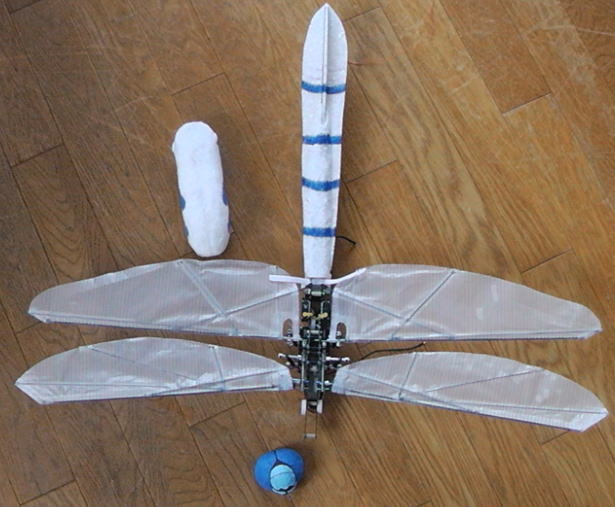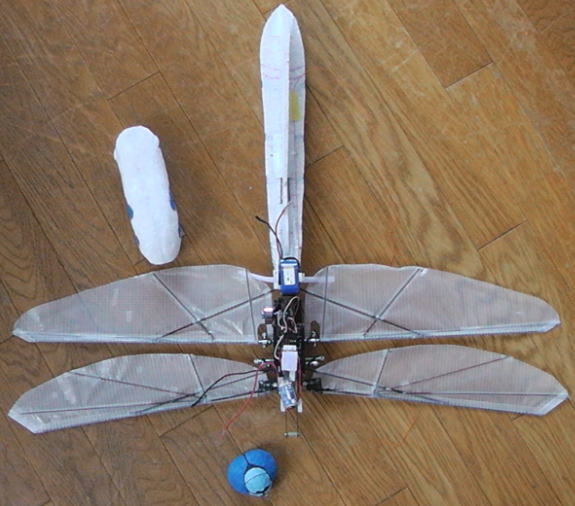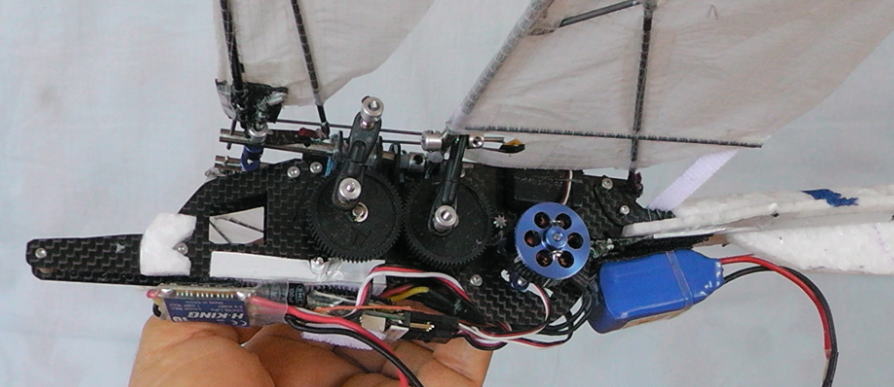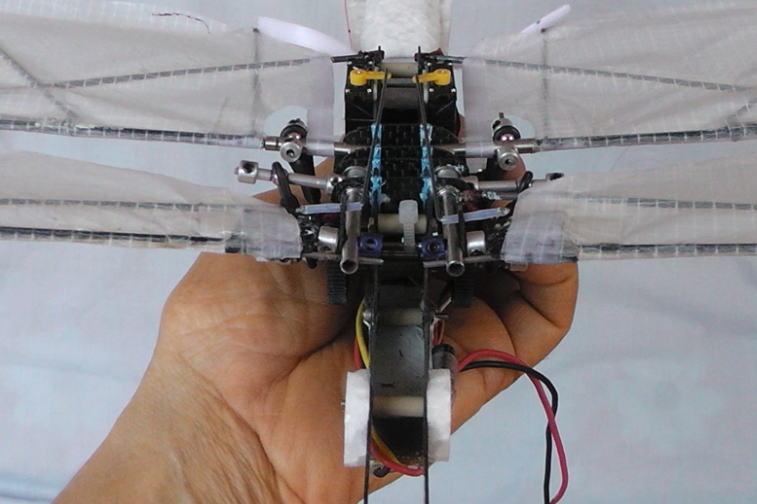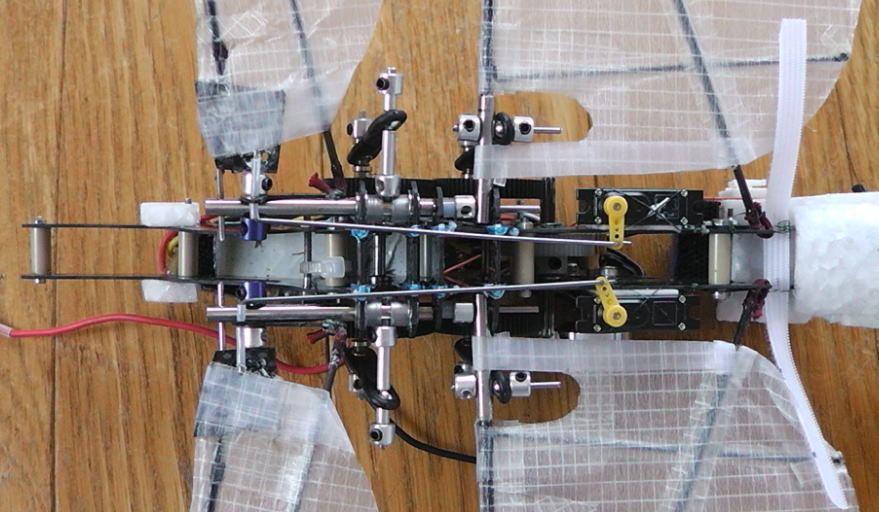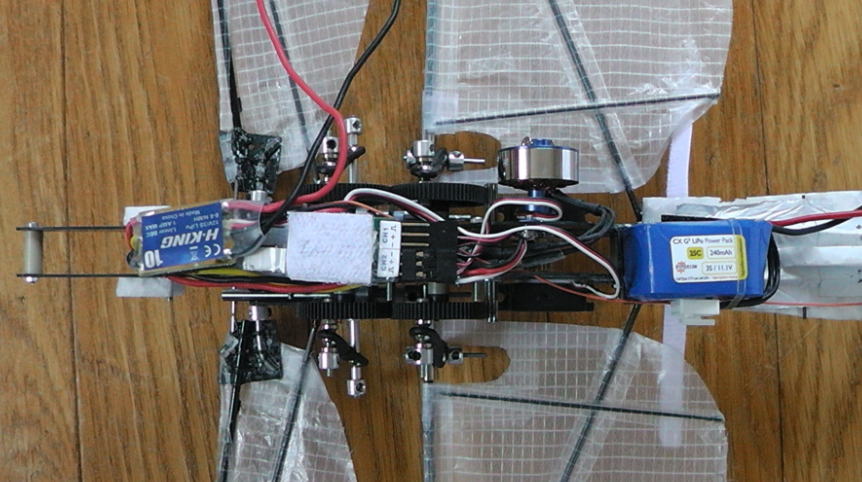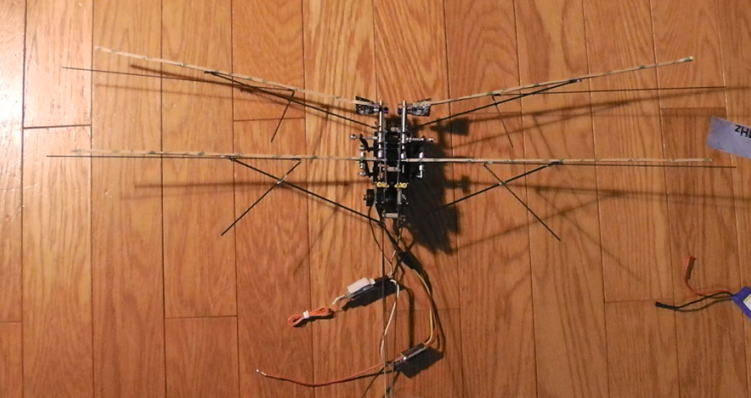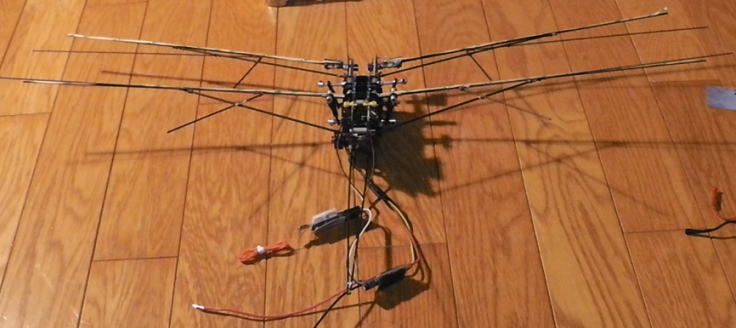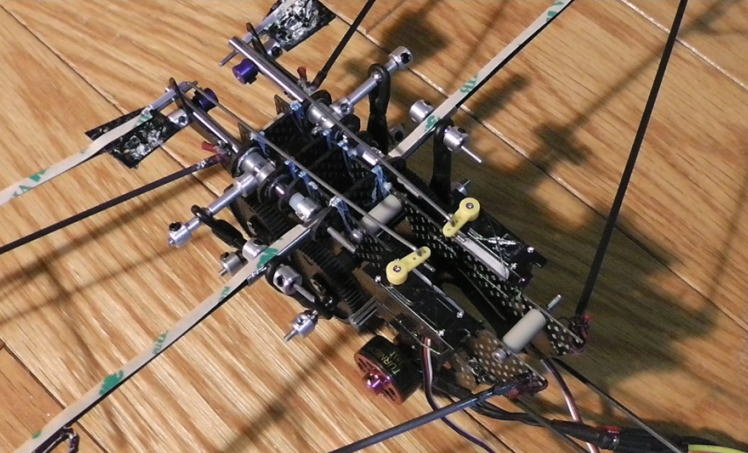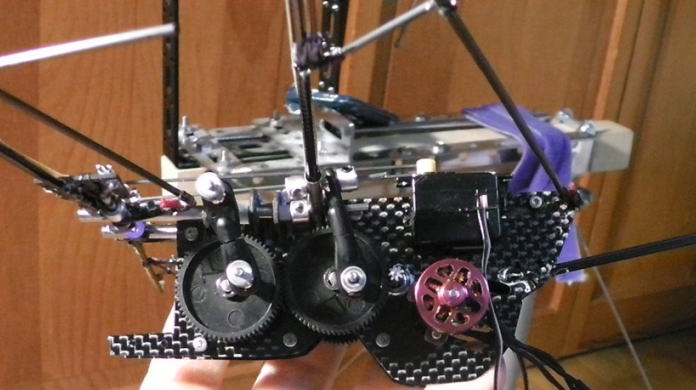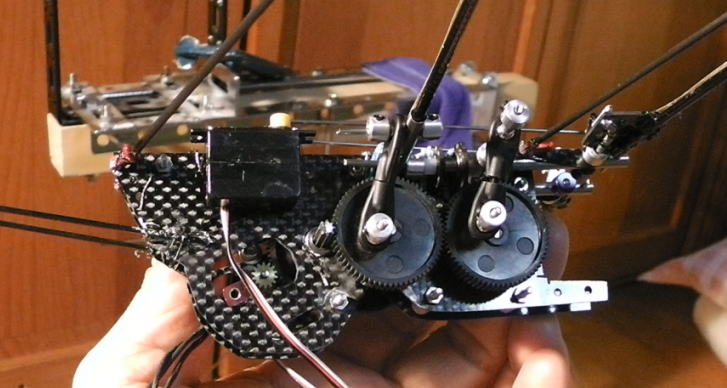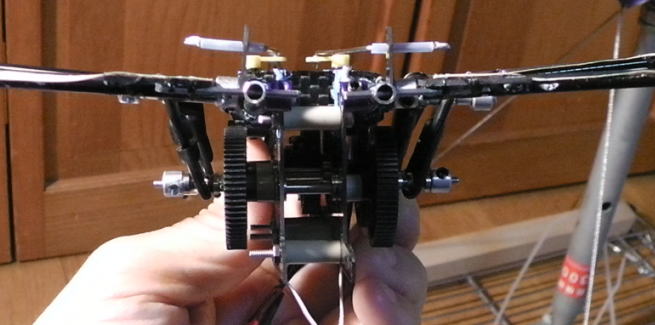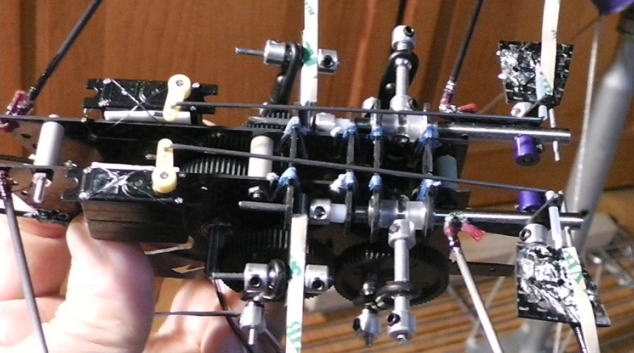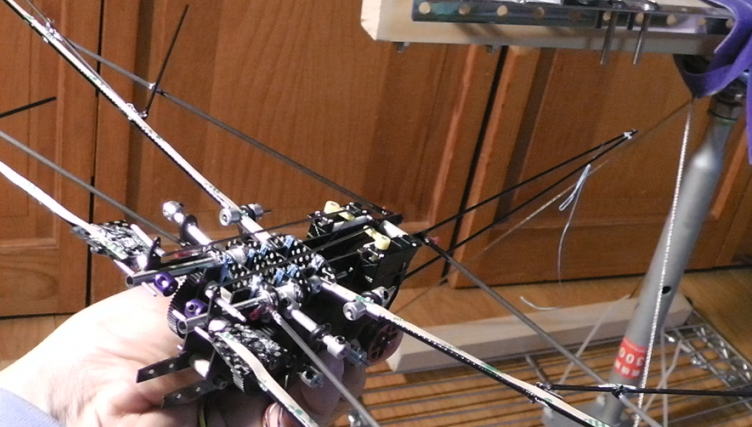 | | | |
| --- | --- | --- |
| width | 67 | cm |
| length | 56 | cm |
| weight | 155 | g |
| battery Lipo 3cell 240mAh | 27 | g |
| Total flight weight | 182 | g |
Dragonfly21-4
Receiver:
Corona 4Ch Single Conv. Rx 72MHz
cryistal:
Castle Creations Micro Crystal Berg (72MHz)
Servo:
Front wing (DM 4.7g servo *2)
Motor:
C2020 Micro brushless Outrunner 3500kv (11g)
Gear:
Main Gear 0.4M66T Acetal *4 (shaft3mm, 3mm ball bearing)
Spur Gear M0.4 60T, 64P8TPinionWire(4mm ball bearing)
Pinion Gear M0.4 18T (=64P18T)

ESC:
H-KING 10A Fixed Wing BrushlessESC
Battery:
Lipo 3cell 240mAh G3
Control:
3CH (a motor, front wing 2 servo)
Film of a wing
Orcon film
3.0-1.7Carbon pipe & 2-2.5mm carbon rod, 1.2mm 1.6mm 2mm Carbon rod